Industry News July 2020
Latest industry news from the visual and media arts, craft and design sector, July 2020.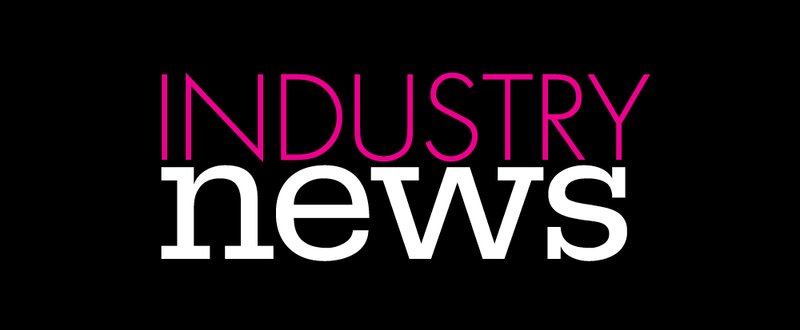 A collaborative artwork was unveiled during a community-based ceremony in Gundagai this month to acknowledge the town's respect for the Indigenous heritage and culture of the Wiradjuri people. The ceremony took place at Gundagai Police Station - where the artwork will become a permanent fixture - and was attended by Indigenous community elders, community leaders, politicians, police officers, and students and teachers from Gundagai High School. Entitled Connections with Community – White Ribbon the artwork was created by a group of Indigenous students, artist Tyronne Hoerler, and local police. The artwork is the culmination of a four-month project aimed at promoting awareness of domestic violence and to resolve any barriers that may exist between the Indigenous youth and the local police, and will become a permanent fixture at the police station.

A major new public pavilion and sculptural landmark by Australian artist and architect Chris Fox will be unveiled in August in South Eveleigh's Village Square in Sydney.

The 2020 Australian Institute for Architects International Chapter awarded the prestigious William J. Mitchell Prize to Antonia Syme AM, Director of the Australian Tapestry Workshop for her work promoting and curating the internationally renowned ATW Tapestry Design Prize for Architects (TDPA).

Alex Seton was announced the US$30,000 Grand Prize Winner of the 2020 Sovereign Asian Art Prize, Asia's longest established and most prestigious contemporary art award.

Artist Manon van Kouswijk has been awarded the $300,000 Southern Way McClelland Commission 2021 for her sculpture proposal Peninsula Pearls, to be installed in September 2021.

Western Australian artist Cameron Richards was announced as the 2020 Shirley Hannan National Portrait Award winner.

Embroider Karen Richards is the winner of the 2020 Warrnibald Portrait Prize.

The National Picture: The Art of Tasmania's Black War, published by the National Gallery of Australia has been awarded the $25,000 Dick and Joan Green Family Award for Tasmanian History.

It was announced that a new international photography award named after the pioneer of Australian Antarctic photography, Frank Hurley, has been launched.

A group of four students from the Advanced Diploma of Graphic Design from TAFE NSW Design Centre Enmore have been awarded a prestigious 'Graphite Pencil' at the 2020 Design and Art Direct Awards.

Over 100 artists have been selected to exhibit at Sculpture by the Sea, Bondi 2020

The finalists for the $30,000 Portia Geach Memorial Award - Australia's most prestigious art prize for portraiture by women artists - has been announced. Congratulations to finalists Jane Aliendi, Sally Anderson, Ann Arora, Michelle Belgiorno, Kate Beynon, Renee Broders, Filippa Buttitta, Ann Cape, Yvette Coppersmith, Anthea da Silva, Janine Dello, Katherine Edney, Nicolette Eisdell, Marina Finlay, Lorna Grear, Jane Guthleben, Hannah Hall, Ildiko Hammond, Jacqueline Hennessy, Sophia Hewson, Michelle Hiscock, Janne Kearney, Nicole Kelly, Kim Leutwyler, Kathrin Longhurst, Alison Mackay, Marie Mansfield, Kiata Mason, Anne McCaughey, Kerry McInnis, Matilda Michell, Heather Miller, Frankie Morgan, Justine Muller, Susan O'Doherty, Renata Pari-Lewis, Josephine Pereira, Sharon Pincus Jacobson, Victoria Reichelt, Jenny Rodgerson, Jennifer Rosnell, Sally Ryan, Lynn Savery, Kirthana Selvaraj, Therese Shanley, Wendy Sharpe, Loribelle Spirovski, Dee Smart, Liz Stute, Trish Tait, Jill Talbot, Jeska Valk, Deborah Walker, Natasha Walsh, Vicki White, Zoe Young, Caroline Zilinsky, and Michelle Zuccolo.

Australian Federal Government has launched an investigation after 46,000-year-old Indigenous rock art was obliterated earlier this year in May. Parliamentary enquiry will examine how mining corporation, Rio Tinto, obtained the legal right to destroy two ancient rock shelters at Juukan Gorge in the Pilbara region.


The resurgence of COVID-19 in Victoria has forced the Andrews Government to reintroduce stage three lock-down for all of metropolitan Melbourne. The 6-week lock-down will significantly impact on the state's arts sector with major institutions all forced to re-close having just recently reopened. Regional venues are currently not affected by the new lock-down regulations.

Don Harwin has been reinstated as a NSW Minister after being cleared of a $1000 fine for breaching COVID-19 lock-down restrictions earlier this year. He has been reinstated to his former positions as Minister for the Arts and Aboriginal affairs.

The Federal Government announced 46 recipients across Queensland, South Australia, Tasmania, Victoria and Western Australia to receive a share in more than $668,000 to support artistic and professional development activities through the Regional Arts Fund.

Chamber of Arts and Culture, Western Australia, released its Arts and Culture Economic Recovery Plan, in response to the WA Government's Recovery Planning Framework. The Chamber's Recovery Plan is the outcome of a meeting of leaders from 50 Western Australian arts and cultural organisations, to discuss a collective response to the COVID-19 crisis.

Regional Arts WA launched its Regional Arts Resilience Grants program, which aims to provide the regional arts sector support to recover from the COVID-19 pandemic, with grants of up to $15,000 available to practising artists and cultural organisations.

The Regional Arts Fund has provided over $127,314 to support five regional WA organisations through grants to support delivery of arts projects that focus on bringing the community together, build local skills and provide valuable opportunities to engage with the arts during the pandemic. These projects have been adapted for the digital space, bringing regional arts and culture onto a statewide, national and international stage.

Arts Queensland has supported 213 recipients across the state with financial relief totally more than $700,000 through their recently awarded stARTgrants program.

The Federal Government announced that JobKeeper and JobSeeker payments will be extended through to 28 March 2021, but will undergo modifications and eligibility adjustments.

The Federal Government also announced that through the latest Festivals Australia program funding round,14 arts and cultural projects will receive part of almost $540,000 to fund projects across regional and remote Australia.

Create NSW announced that 70 recipients will receive part of more than $650,000 in funding as part of initiatives targeted toward the small to medium sized arts and cultural sector impacted by COVID-19, including: Creative Koori Digital Initiative, Health & Wellbeing Initiative, Regenerate Regional Event Initiative, and Digitise Initiative.

Five new creative industry business advisers have been appointed by the NSW Government, providing free-of-charge advice to small businesses affected by COVID-19.
New data has been collected from over 15,000 respondents from 152 organisations in the second phase of the Audience Outlook Monitor.

Key findings of the data indicates:

Audiences are embracing opportunities to return to arts and cultural events, with that 24% nationally reporting they have attended a museum, gallery, cinema or cultural event in the past fortnight, and that 1 in 4 audience members have returned to cultural events and venues as confidence grows.
While full recovery of the cultural sector is some way off, and with significant variation from state to state, most audiences reported that they are comfortable to support cultural venues.
Since the data was first collected in May 2020, audience readiness to attend has increased from 22% to 28% nationally. Confidence is currently highest in the Northern Territory (39%, stable since May 2020), and lowest in Victoria and the Australian Capital Territory (20%), where there were no recent cases of community transmission at the time of data collection.
Nationally, the outlook for increasing activity in the sector is strong, with a significant proportion of audiences making plans to attend a cultural event or venue in the near future. However, the number of audience numbers saying their long-term attendance will be negatively affected has increased to 22% nationally, up from 15% in May.
Some audience members expect to spend less than they did before (17%), though the majority say they will spend the same (72%) or more (11%) when they return to arts and culture events. Participation in arts and culture at home has grown with 73% of respondents recently consuming online experiences, such as live-streamed events and virtual exhibitions. More than half (54%) say they are engaging online more frequently, and most of these people (72%) expect to continue after the pandemic ends.

Museums & Galleries of NSW released preliminary findings from their COVID-19 Sector Survey.

Key findings of the data indicates:
Many organisations have suffered major financial losses and have had to cut programs and reduce staff and volunteers.
The data reports that 37% museums and galleries across the NSW network are currently open as usual, 23% are currently open with reduced hours, 14% are not planning to reopen at this time, 4% of whom have indicated that they may close permanently.
The major concerns expressed by organisations are: the loss of volunteers, decreased funding, insolvency, lack of tour groups and education programs, loss of staff, reduced visitation and programming, cancelled exhibitions, and negative impacts on associated businesses.The study found that 38% of venues were unsure about their future without government support, and only 20% are confident of opening once COVID-19 restrictions are lifted.

A new report prepared by the University of South Australia in conjunction with Arts South Australia and Adelaide Festival Centre has been released to understand the long-term impacts of COVID-19 on the State's festival and tourism markets. The Report -Tourism and the Rise of the Arts: Understanding How Arts Festivals Create Value for the South Australian Economy Industry Report - indicates that the SA festival sector has a key role to play in reviving the cultural sector post-COVID. It suggests that SA's art festival sector was on a growth trajectory before the pandemic, and has plenty of opportunity in the post-COVID economy, but calls for greater collaboration across organisations and stakeholders, an engagement with digital offerings, and better communication and marketing attention to leverage tourism and improve the future sustainability of both sectors.
The Dean of UNSW Art & Design, Ross Harley, and UNSW Vice Chancellor, Ian Jacobs, have announced a controversial faculty merger, combining the School of UNSW Art & Design with the faculty of Built Environment, and the four Schools of the Faculty of Arts & Social Sciences.
The Copyright Agency announced that grant funding totalling $342,776 will be used to support 25 new projects in the first two rounds of the Cultural Fund, which was announced earlier than planned.

Arts Access Australia (AAA) has announced the appointment of Matthew Hall as the organisation's new Chief Executive Officer.

Lee Cumberlidge has been appointed the role of Co-Director at Arts Projects Australia (APA).
A new Indigenous gallery, Gallery 299, was launched in Tenterfield in regional NSW.

After eight years at Fremantle's PS Arts Space, Tom Muller has stepped down as the Director of Programs.
After years of planning, the Art Gallery of WA confirmed this week that it will start work on a new rooftop multi-use gallery space and venue called 'Elevate'. It will feature an open-air rooftop sculpture park featuring works from the State Art Collection, a new internal gallery, and the opportunity for the conservation labs to be relocated. AGWA has also commissioned a 34-metre-long artwork by leading Noongar artist Christopher Pease to feature in the new space.


Australia's largest multi-arts precinct, Carriageworks, has emerged from Voluntary Administration after securing a 20-year lease agreement and guaranteed annual funding from the NSW Government, and pledged funding by a group of benefactors.

In was announced that the NSW Government has decided not to go through with the controversial relocation of Sydney's Powerhouse Museum - part of the Museum of Applied Arts and Sciences (MAAS) - from its central Ultimo location. Instead, the museum will operate alongside a new cultural facility to be built in Parramatta in Western Sydney. In a statement, the government pledged to "work with MAAS management, the trustees and the broader arts community to determine how the two major sites best complement each other."

The SUBSTATION announced the appointment of Luke Issacs to the newly created position of Community Ambassador.

The National Gallery of Australia farewells Roger Butler, Senior Curator of Australian Prints, Drawings and Illustrated Books, after 39 years at the institution.

The Perth Institute of Contemporary Arts (PICA) has fare-welled Curator Charlotte Hickson and Philanthropy Coordinator Belinda Cobby. PICA welcomes Rebecca Kais to the role of Philanthropy Manager, and Sarah Wall to the role of curator. Mark Clapham has also joined the PICA Board.


A new community art space, DFunk Gallery, was launched in Wingham, NSW.


The Australian Centre for Photography (ACP) has opened new premises in Darlinghurst which includes increased gallery space, an ACP resource library, and education facilities.

Curatorial+Co. has announced the launch of a new physical gallery space in Redfern, Sydney. Founded in 2015, the online gallery and art consultancy service has spent five years as a purely digital platform.

The Morrison Government has announced $100,000 to support the Art Gallery of South Australia (AGSA) with the major acquisition of a rare 19th Century Murlapaka (also spelt Mulubakka) Shield, attributed to the Kaurna people from the Adelaide Plains.

Lake Macquarie will be welcoming a new state-of-the-art facility, funded by Create NSW's Regional Cultural Fund. The Multi Art Place (MAP) at Speers Point Park will be the first of its kind on the Australian east coast.

A new communication studio, Utopia Vision (UV), was launched in Sydney.

New Creative Group announced the development of a new cultural precinct for Tasmania, valued at $90 million. The new Launceston Creative Precinct centres around an education facility for a next generation of digital creators, hoping to drive new creative economies to regional Australia.
The 11th edition of Pause Festival will be held in February 2021 as a hybrid event, featuring a program of online and in-person experiences.

Tasmania's award-winning arts and cultural festival, The Unconformity, has announced the appointment of Kate Harrison as the organisation's General Manager.

The Take Over! Festival has announced the 10 commissioned artists chosen for the 2020 program. Congratulations to Brian Lipson and Mark Wilson, Marcus Ian McKenzie, Govind Pillai and Raina Peterson, David Williams, Joey Bray, Jonathan Homsey, with Maggie Zhu and Maggie Chen, Moira Finucane, Soreti Kadir,Kate Hood and Casey Jenkins.

Sydney Fringe has announced it will be participating in the inaugural Global Fringe program. The digital platform will feature five Sydney produced and eight international events, and has been developed in partnership with Brighton Fringe, New Zealand Fringe, Stockholm Fringe, San Diego, and Hollywood Fringe.
As the National Association for the Visual Arts (NAVA) embarks on its next strategic planning cycle, NAVA farewells Executive Director Esther Anatolitis after three impactful years. "NAVA is in a stronger position with thanks to Esther's leadership, and we thank her for her passion, vision and dedication across her tremendous three years as Executive Director," said NAVA Chair, James Emmett.

"NAVA is an extraordinary organisation, nurtured by exceptional people," said Esther Anatolitis. "It's been an honour to work with its outstanding staff, work collaboratively with hundreds of peers across Australia, and support the work of thousands of artists and organisations. Thank you, so very much, to every Member of NAVA, to every colleague and partner and donor, for your incredible work – every day you have inspired me to do better. At this time of global cultural change, I look to the new board with great confidence and excitement, and I look forward to seeing NAVA continue to flourish."

Esther's last day at NAVA will be Thursday 20 August 2020. The NAVA Board has appointed General Manager, Penelope Benton, as Acting CEO from 21 August until the end of February 2021, to lead the next collaborative strategic planning process with board, staff and Membership.
Renowned as Australia's greatest collector of Pre-Raphaelite art, John Schaeffer's AO (1941–2020) has passed away after a tragic accident. Schaeffer made a significant impact on the gallery landscape in Australia, holding positions on the Boards of many of our state institutions, including the National Gallery of Australia Foundation board; he was a former trustee to the Art Gallery of New South Wales (2001-09) and Foundation trustee (2010-19); he was part of the National Portrait Gallery of Australia inception as a Founding Benefactor, and then on the Board (2000-05). Schaeffer's legacy will be felt for generations to come as one of Australia's greatest arts patrons, collectors, and supporters.