Industry News June 2020
Latest industry news from the visual and media arts, craft and design sector, June 2020.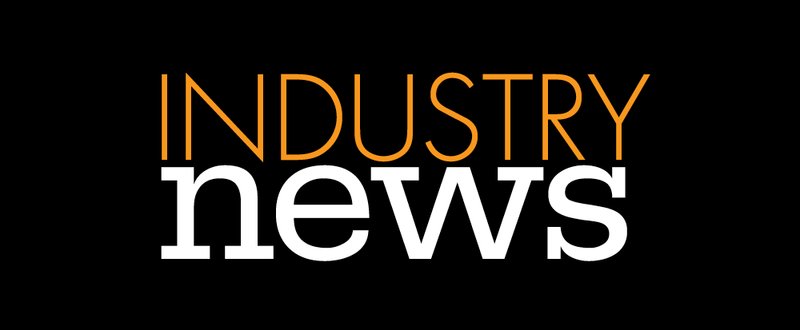 A group of Australia's leading artists have criticised the government for confiscating the art supplies of refugee Farhad Bandesh, who is currently being held in an immigration detention facility in Melbourne. The group of 13 artists - who have all served as Australia's Official War Artist at some point - all co-signed a letter in support, demanding the government return the art supplies as they were taken without cause or provocation.
The Naomi Milgrom Foundation announced that the MPavilion 2019 architecture commission, designed by Australian architect Glenn Murcutt AO, will be gifted to The University of Melbourne, and will be relocated and repurposed for the 2020/2021 season. The decision to not build a new pavilion this year has been made in direct response to the COVID-19 pandemic.
The recipients of the 2020 First Nations Arts Awards were announced. Held each year on the 27th of May to mark the anniversary of the 1967 referendum, these awards recognise and celebrate the outstanding creativity and lifetime achievements of Australia's First Nations artists. Alison Milyika Caroll (SA) and Djon Mundine OAM (NSW) were honoured with the Red Ochre Awards for Lifetime Achievement. Thea Anamara Perkins (NSW) received the 2020 Dreaming Award for an Emerging Artist. Maree Clarke (VIC) received the Aboriginal and Torres Strait Islander Arts Fellowship. Lydia Fairhall (QLD) was the recipient of the Aboriginal and Torres Strait Islander Arts Fellowship, and SJ Norman (NSW) received the Emerging and Experimental Arts Fellowship.
The National Portrait Gallery announced two winners for their People's Choice Awards. Congratulations to David Darcy, who has been awarded $10,000 for the Darling Portrait Prize People's Choice award. Congratulations to Klarissa Dempsey, who has been awarded The National Photographic Portrait Prize People's Choice award and printing to the value of $2,200.
Sydney-based artist Debra Philips was awarded the acquisitive and prestigious $30,000 Murray Art Museum Albury National Photography Prize 2020.
It was announced that photographer Hayley Millar-Baker is the recipient of the John and Margaret Baker Memorial Fellowship and was rewarded with $5,000.
Regional Arts Australia has announced five recipients of the 2020 National Regional Arts Fellowship. Congratulations to recipients Kristina Chan (NSW), Jack Sheppard (QLD), Alex Wisser (NSW), Bethany Reece (TAS), and Vanessa Keenan (NSW). The Fellowship program is a Regional Arts Fund initiative to address a gap in career pathways, income security and professional development opportunities for emerging and established artists in regional Australia.
The Walkley Foundation announced Hagar Cohen, Steve Dow, and Rosemary Neill as the 2020 finalists for the June Andrews Award for Arts Journalism. They also announced Jack Callil, Melinda Harvey, and Mireille Juchau as the finalists of The Pascall Prize for Arts Criticism. Through the support of the Copyright Agency Cultural Fund, each award winner will receive $5,000.
Internationally celebrated Canberra-based glass maker, Kirstie Rea, has been announced as the 2020 DESIGN Canberra designer-in-residence.
Melbourne-based artist and illustrator, Shaun Tan, has won the Kate Greenaway medal for illustrated children's books.
Earlier this month saw internationally renowned artists join hundreds of visual artists, craft practitioners, designers, curators, academics, publishers, artsworkers, and leading art galleries and museums across the sector in a call for urgent and fair access to COVID-19 income support measures in an open letter addressed to the Federal Government.
The Federal Government later announced a much anticipated $250 million Arts and Entertainment Package of targeted funding to support the nation's creative economic recovery from the impacts of COVID-19. To be distributed over the next 12 months, the package is structured into four streams, including: $75 million of capital funding to help production and event businesses present new festivals, concerts, tours and events as social distancing restrictions begin to ease; $90 million in concessional loans to fund new productions and events that stimulate job creation and economic activity; $35 million in direct financial assistance to support Commonwealth-funded arts organisations to assist them in getting up and running; and $50 million to assist local screen production, both film and television. A ministerial taskforce called the Creative Economy Taskforce will be established to guide the implementation of these funding programs, in partnership with the Australia Council for the Arts.
New data shows that two-thirds of arts workers relied on JobKeeper payments, with more than 25,000 workers receiving payments. This reflects the severity to which the arts sector has suffered, with industry workers significantly over-represented in JobKeeper.
Tom Molyneux and Richard Hull have been appointed to the Regional Arts Victoria Board of Management.
The Federal Government announced a $1.76M funding boost to support a program of cultural and creative tours to 181 locations to reach audiences across the nation, whilst kickstarting the arts sector and local economies in the wake of COVID-19. Visual art funding will be streamed through the Contemporary Touring Initiative, in which $257,861 in funding will provide three contemporary visual artists the opportunity to tour their exhibitions to regional centres as well as Sydney, Melbourne and Hobart. It will also fund the touring of a new major commission by Australian artist Mel O'Callaghan.
The Queensland State Government announced a $22.5 million Arts and Cultural Recovery Package, which includes initiatives to strengthen the sector, fertilise new creative work, and generate employment for artists and arts workers. Some features of the package include a First Nations Commissioning fund, and support got projects by independent artists and organisations; $4.15 million to support alternative venues, digital delivery, infrastructure for small to medium arts organisations, and social impact project support; and, $2.9 million for partnerships with local councils, venues, artists, festivals and organisations to support local employment and unique arts experiences.
Port Phillip Council announced a $180,000 Arts Rescue Package, inclusive of a range of quick release grants, art acquisition into the Council's City Collection, and funding for virtual exhibitions. This initiative aims to help support local artists, cultural organisations, and creative businesses affected by the COVID-19 pandemic.
Create NSW announced that Round Two of the 2019/20 Arts and Cultural Funding Program has delivered over $2.7 million in funding. Approximately $330,000 of Creative Koori funding has been dedicated to support seven Aboriginal Arts and Cultural organisations, individuals and projects from regional NSW and Greater Sydney. Over $1.9 million in funding has been allocated to support 61 recipients in Round Two across ten art forms and creative sectors in the development of new projects.
Award-winning artist and urban planner, Peter Ciemitis, has been appointed to the new COVID-19 advisory committee for the City of Perth. The committee is called the Events, Culture and the Arts Advisory Committee, and aims to guide the City's implementation of the COVID-19 Economic Rebound Strategy over the next 12 months, whilst it attempts to rebound, recover, and re-stimulate in the wake of the pandemic.
The Australian Public Galleries Snapshot released a new report this month, considered to be the most detailed overview of the arts sector to date. This research initiative was prepared by Museums & Galleries Queensland and Public Galleries Association of Victoria on behalf of the National Public Galleries Alliance (NPGA), and collates the data of 197 (48%) of Australia's estimated 408 small-to-medium public galleries.
A selection of key findings:
Small-to-medium public galleries employ more than 900 full-time equivalent staff, equating to an average of 4.5 full-time equivalent staff per public gallery.
Local Government is the largest investor in small-to-medium public galleries (51% of the 197 public galleries captured in the Snapshot are owned or operated by Local Government).
Annually, over 16.5 million people visit Australian public galleries, including state, territory and national public gallery institutions.
Annually, 5,100 volunteers donate their time and expertise to small-to-medium public galleries. 69% of these volunteers work in regional galleries, and there are 6 times more volunteer staff than paid staff. Quantified, the value of this volunteer labour is $15.9 million.
44% of visitation is to small-to-medium public galleries in regional areas, compared to 56% to small-to-medium public galleries in metropolitan areas.
Internationally recognised rock art scholar, Professor Joakim Goldhahn, has been appointed the Kimberley Foundation Ian Potter Chair in Rock Art at The University of Western Australia (UWA).
The Federal government has announced a plan to fund an extra 39,000 university places by 2023 in a package that will restructure course fees to encourage students to make more job-relevant choices, that lead to more job-ready graduates, and reduce student contributions in areas of expected employment growth and demand. Under this plan, those opting for teaching, nursing, clinical psychology, English and languages would pay 46% less for their degree, whilst Law and Commerce increase by 28%, and Humanities and the Arts - including the Creative Arts - would increase by an astonishing 113%.
Australia Council for the Arts announced a new initiative called the Cherish Fund, which pledged $500,000 to support and invest in First Nations arts and cultural groups experiencing disruption due to COVID-19. The fund will support three streams of activities, including: Living Libraries: supporting our cultural knowledge, Creative Practice: supporting artistic creative expression, and Creative Workforce: supporting our art workers in a digital world.
Craft Victoria announced the appointment of Isobel Crombie as a new Board member.
The Copyright Agency has announced an additional $125,000 under its Emergency Action Funding, due to the overwhelming response to their earlier announced $375,000. The additional funding will be allocated towards supporting significant creative organisations impacted by COVID-19, and to submitted projects.
The Helpmann Academy announced a new funding program - the Helpmann Academy Creative Stimulus Grants scheme - that will provide $200,000 in support to emerging South Australian artists and creatives impacted by the restrictions caused by the global pandemic. Alongside Arts South Australia, the scheme is supported by a group of philanthropic partners and donors, and will be implemented in four stages.
The Board of Directors of ART ON THE MOVE announced the departure of Kim Jameson Executive Director.
Jessica Alice has been appointed as the new Deputy Chair of the Arts Industry Council of SA (AICSA).
Orana Arts - a regional arts development organisation for the Orana region of NSW - has announced new board positions, including Matt Poll as Chair, and Diane McArthur, Alan Flower, and Judith James as new Board Directors.
Ashleigh Wilson announced his departure from the position of Arts Editor at The Australian.
The National Gallery of Australia (NGA) has offered voluntary staff redundancies as it announces that they will need to reduce the staff load by 10% to ensure a sustainable future for the institution. Director of the NGA, Nick Mitzevich, has stated that the reason for the cuts comes from the knock-on impact of ongoing efficiency dividends implemented by the Federal Government, failing interest rates impacting income, and from rising utility costs.
The Art Gallery of South Australia (AGSA) announced the notable acquisition of a private collection of 21 oil paintings by Australian painter Clarice Beckett. This is the most significant single acquisition of works by a female artist to be made by an Australian art institution to date.
Six new commissions have been selected for the ACCA Open, a new initiative featuring contemporary art projects in the digital realm. Congratulations to Archie Barry, Zany Begg, Léuli Eshrāghi and Sean Peoples, and collaborators Madeleine Flynn and Tim Humphrey, and Amrita Hepi and Sam Lieblich, who will each receive $8,000 to create a new work to be displayed on ACCA's digital platforms.
The Museum of Contemporary Art (MCA) announced the appointment of Bridget Grant Pirrie, Anthony Medich, and Dr Danie Mellor as new members to the Board.
The Museum of Australian Democracy in Canberra welcomes the appointment of the Hon Nick Minchin AO as Chair of the Old Parliament House Board, and Gai Brodtmann as a new Member.
Bundanon Trust has announced the appointment of Sophie O'Brien as Head of Curatorial and Learning, and Beatrice Spence as Marketing and Communications Manager, as it moves towards a major expansion.
Megan Monte, the former co-director of Cement Fondu in Sydney, has been appointed as the inaugural director of the new Southern Highlands Regional Art Gallery.
Tania Creighton is leaving the University of Technology Sydney (UTS), after 20 years of producing exhibitions, leading art policy, and developing the UTS Art Collection.
The Darwin Aboriginal Art Fair (DAAF), now in its 14th year, has announced that it will be held as an online event for its 2020 edition, due to restrictions imposed by COVID-19.

The Gurindji Aboriginal Corporation (GAC) announced the cancellation of the 2020 Freedom Day Festival, in order to keep communities safe from the spread of Coronavirus.
This month, Craft Victoria launched Contemporary Craft - a new festival exploring how craft is evolving in the 21st century across objects, jewellery, furniture, fashion and contemporary art. Through exhibitions and events across Victoria and online, the festival will showcase new approaches, ideas and experimentation by today's makers.
Sydney Fringe Festival has cancelled its 2020 festival due to the extensive impact of Coronavirus and its subsequent restrictions. Festival representatives have announced that there are plans however to build on existing international partnerships with other Fringe Festivals, in order to ensure that independent artists and creatives are continued to be celebrated and showcased.
Adelaide Festival 2020's joint Artistic Directors, Neil Armfield AO and Rachel Healy, reported that the festival generated an estimated gross expenditure of $70.2 million for the state of South Australia. Celebrating its 60th year, it was also announced that the 2020 edition of the festival generated the second highest box office in the event's history.
Olivia Ansell has been announced as the next Director of Sydney Festival. As an acclaimed curator, producer, choreographer, and performing artist, she will be presenting her first Sydney Festival program in 2022, after shadowing current Festival Director Wesley Enoch as he presents his fifth and final festival in January 2021.
After almost two years of development, this month saw the launch of BLEED (Biennial Live Event in the Everyday Digital). This performance-based digital festival was conceived in a pre-pandemic environment, and is not a response to COVID-19, but explores new ways to collaborate and experience the digital. The festival is presented by Arts House, Melbourne, and Campbelltown Arts Centre, Sydney.
The National Association for the Visual Arts (NAVA) has welcomed newly elected Board Members Rohin Kickett, Tom Mùller, Lisa Radford, Patrice Sharkey and re-elected Board Member Wesley Enoch, as the result of the recent Members' ballot. NAVA farewells Hannah Matthews, William Morrow, Sally Smart and Ionat Zurr after they reached their maximum tenure on the Board.
NAVA's Executive Director, Esther Anatolitis said: 'Thank you to our departing Members for all your work over the years. And finally, a big thank you also to all the NAVA Members who nominated – such a strong field of candidates! A great testament to NAVA's important work at this challenging time for our Members.'
Internationally acclaimed artist, Christo (born Christo Vladimirov Javacheff) has passed away. The Bulgarian-born artist became famous for his large-scale interventions within the landscape, and for his collaborations with his partner Jeanne-Claude Denat de Guillebon. The duo's first major environmental work was in Australia, which saw them wrap fabric around the Little Bay coastline, southeast of Sydney's CBD in 1969. It was a milestone for the artists careers, and the commissioner of the project, John Kaldor of Kaldor Public Art Projects. This project physically and metaphorically changed the landscape of contemporary art history in Australia - presenting a new paradigm of experiencing art beyond the gallery walls, whilst also presenting our nation to the globe.