Industry News March 2020
Latest industry news from the visual and media arts, craft and design sector, March 2020.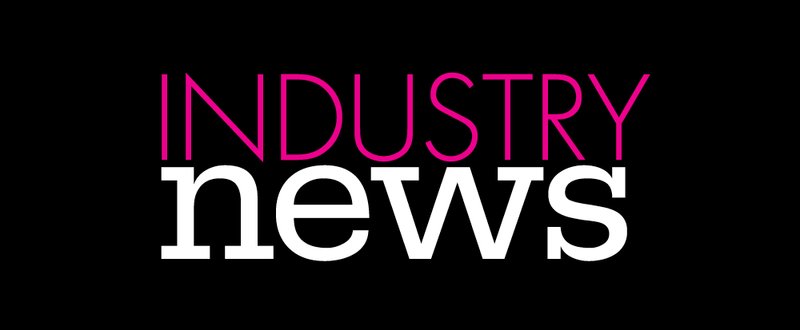 Following the announcement of widespread restrictions, including any non-essential gatherings of 100 people or more are banned in Australia, the arts sector has felt the devastating impact of venue closures, downscaled events, postponements and cancellations across Australia. While this news comes as a necessary response to the COVID-19 pandemic, NAVA, alongside other industry bodies, is addressing the need for urgent measures, and in particular, an ambitious and well-funded stimulus package that supports artists, arts workers, creatives and organisations during one of the largest disruptions to Australian cultural life in recent decades.
Sydney-based artist Anthony Lister has been arrested by the police over four accounts of alleged sexual assault.
Angela Goh was recently awarded the Keir Choreographic Award, receiving $50,000 for her work Sky Blue Mythic. Amrita Hepi received the $10,000 Audience Choice Award for her piece Rinse.
Brook Andrew has been awarded the 2020 Australia Council Visual Arts Award.
r e a has received the 2020 Australia Council Award for Emerging & Experimental Arts.
Autumn Skuthorpe has been awarded the 2020 Kirk Robson Award.
Kath Duncan has received the 2020 Ros Bower Award.
Sam Hopkins recently received the $10,000 Western Australian Sculptor Scholarship.
Laurah Tapas has received $2,000 for the 2020 Clancy Prize.
Three artists have received the EY People's Choice Prize at Sculpture by the Sea, Cottosloe 2020. Mikaela Castledine, Ayad Alqaragholli, and Marcus Tattton have been awarded $5,000 for the prize. Artist collective Cool**** was additionally awarded the Kids' Choice Prize of $2,000.
31 artists have been shortlisted as finalists of The 2020 Sovereign Asian Art Prize. Visit The Sovereign Art Prize website to view the selected finalists.
Rob O'Connor has received the $50,000 John Glover Prize 2020.
Maria Fernanda Cardoso has been awarded the 2019/20 New Dimension: NSW Visual Arts (Established) Fellowship, receiving $30,000 from Create NSW for this fellowship.
The ACT Government is delivering a $137 million economic survival package intended to support the community affected by the COVID-19 pandemic. Funding of up to $10,000 per artist will be available for Canberra artists to support arts development and the sustainability of their arts practices over the next 6-9 months. A total of $500,000 will be available.
The Premier in Victoria has announced a $1.7 billion economic survival and jobs package. The package includes a $500 million Business Support Fund which supports a number of heavily-impacted industries, including the arts, and a $500 million Working For Victoria Fund that assists workers who have lost their jobs to find alternative employment.
The City of Melbourne pledges $2 million in grants for artists and creative organisations impacted by the COVID-19 virus to assist them during this challenging time. Rent relief has also been granted to all arts organisations that are tenants of Council-controlled properties.
In NSW, City of Sydney Lord Mayor Clover Moore has proposed a multimillion-dollar package to support the community, business and creative industries in the face of the coronavirus pandemic. The proposal, which sets aside $3.5million for the arts, will be voted on by the city council in a meeting later on 30 March.
Arts South Australia is currently developing a number of support measures for the creative sector in relation to the COVID-19 crisis. Re-profiling of KPIs in relation to program deliverables and reporting requirements are currently being considered, as well as potential financial support measures. Arts South Australia have also re-configured its available grant funds to assist artists and organisations to respond to the immediate pressures they are experiencing with the outbreak of coronavirus – a total funding of $1.5 million will be allocated in the coming weeks.
The Queensland Government recently announced $8 million dollars worth of funding relief for the Queensland arts sector in response to the impact that COVID-19 has had on artists and the sector. In addition to this, Arts Queensland will also be waiving rent payment for tenants who are based in Queensland Government Arts facilities, up until December this year.
The Hon Paul Fletcher MP met with arts industry representatives and leaders this month to discuss how best to support the arts in a time of cultural crisis brought about by COVID-19, as well as the accumulative effects of the bushfires and floods earlier this year.
Two stimulus packages were announced by the Australian Federal Government in response to the COVID-19 pandemic. For more information on how these stimulus packages might assist artists, arts workers and organisations, please read NAVA's article, Second COVID-19 stimulus: what does it mean for the arts?
An industry letter from more than 100 organisations from across the cultural sector implores the Australian Federal Government and the Prime Minister to act now to secure the future of Australia's cultural industries. It states that a targeted stimulus to a value of 2% of the $111.7 billion industry is urgently required to save hundreds of thousands of jobs and prevent business closures, so that Australia's social and cultural life can adapt and survive through COVID-19 perils. The industry group's letter has been sent to the Prime Minister and Leader of the Opposition, key Government and Opposition Front Benchers, each state and territory minister for the arts or creative industries, and all lord mayors.
Preliminary survey results from Lost Work for Artists and Creatives of Colour, conducted by Diversity Arts Australia, has found that 91% of survey participants anticipate to lose income from COVID-19 measures including social distancing. The data suggests creatives from culturally diverse backgrounds have felt the impact of travel bans particularly, as many of these artists have forged relationships and connections with creative communities and sectors abroad. An additional issue brought to light by the survey is the impact on creatives from refugee or migrant backgrounds who are not yet permanent residents or citizens, and as such do not qualify for Centrelink or other stimulus package benefits announced by the Australian Federal government. For more information about the preliminary survey results, visit the Diversity Arts Australia website.
The Australia Council for the Arts announced its first Response Package to support artists, arts practitioners, arts groups and arts organisations coping with the impact of COVID-19. This initiative includes freeing up funds to immediately respond to the critical situation faced by Australian arts and culture, introducing new support and sector development programs, establishing virtual gathering opportunities, enacting important conduits for sector feedback, and working closely with the Office for the Arts and our Minister to provide advice and information to assist the Government's response to this urgent crisis.
More specifically, this package includes adjustments to grant conditions and the Four Year Funding 2021-2024 scheme, the suspension of current investment programs, introducing new programs, establishing an online learning series, providing First Nations support, hosting sector roundtables, providing digital support, and initialising research and analysis to identify immediate and long term impacts of the COVID-19 crisis on Australia's cultural sector.
For organisations and individuals who have current Australia Council arrangements, they are adopting a flexible approach, including: the removal of meeting audience KPIs, bringing forward payments, simplifying reporting requirements, extending timelines, repurposing of money and varying overall outcomes.
Performing Lines welcomes Alice Hatton and Thom Smyth to their producing team.
Iain Finlayson joins Moonee Valley City Council as Performing Arts Coordinator.
Katherine Connor has joined Performing Arts Connections (PAC) Australia as Executive Director.
Craft Victoria says goodbye to two Board members: Clive Scott and Georgina O'Farrell. Three additional non-executive Directors have been appointed to the Craft Victoria Board: Fiona Mason, Jeremy Wortsman, and Rebecca Taube.
Jade Lillie will be joining Australia Council for the Arts in April in the new Head of Sector Development role.
CEO of Arts Access Australia Meagan Shand has stepped down from her role in the national peak body for arts and disability.
Performance Space farewells Marketing and Development Manager Emmaly Langridge.
Justine Hyde has been appointed by City of Melbourne as Director, Creative City.
Creative Partnerships Australia has announced that it will be investing $100,000 into ACF Boost- a funding program dedicated to supporting independents artists, groups and arts organisations.
Artistic Director/CEO Guy Boyce has announced he is leaving Mandurah Performing Arts Centre (ManPAC) after just under ten years at the organisation's helm.
In what is being described as a global first, the Biennale of Sydney has gone online after closing its doors just 10 days after opening, due to COVID-19 related restrictions. This year's exhibition, titled NIRIN and meaning 'edge' in Wiradjuri, is an artist- and First Nations-led biennale showcasing more than 700 artworks by 101 artists and collectives. Working with long-time Biennale partner Google, audiences around the world will be able to engage with NIRIN on the Google Arts & Culture platform with live content, virtual walk-throughs, podcasts, interactive Q&As, curated tours and artist takeovers.
Looking ahead to March 2021, Kyneton (VIC) has announced dates and artists for it second iteration of the Kyneton Contemporary Art Triennial (KCAT).
Presented by local arts collective Kyneton Contemporary Inc., KCAT is scheduled for 13-21 March 2021. It will take place at various unconventional sites over a nine day period. KCAT will celebrate the work of eleven contemporary Australian artists, including:
Ravi Avasti (VIC), Hannah Brontë (QLD), Michael Candy (QLD/USA), Adam Lee (VIC), Eugenia Lim (VIC), Emily Parsons-Lord + Sara Morawetz (NSW), Steven Rhall (VIC), Simone Slee (VIC), Hanna Tai (VIC), and Katie West (WA).
Melanie Burge is leaving Melbourne International Arts Festival following seven years working for the festival. Burge will be joining the Australian Performing Arts Market as an Associate Producer.
Laura Sheedy has been appointed as Head of Programming at Tasmania's biennial festival, Ten Days on the Island.
With the celebration of its 60th birthday, The 2020 Adelaide Festival curated by Artistic Directors Neil Armfield AO and Rachel Healy, has finished on a triumphant high! It has seen an increase in total audience attendance by 24.8%, and has smashed its box office target of $4.7 million and generated the second highest box office in the event's 60-year history, so far achieving a total box office income in excess of $5.3 million.
NAVA released the COVID-19 arts impacts survey this month. NAVA is working closely with national peak organisations as well as state and federal ministries and government departments to understand these impacts and represent them in detail, so that government at all levels are in the best position to consider urgent policy and funding responses.
NAVA is also calling for a comprehensive stimulus package to be urgently implemented, to support artists and organisations in creative industries whose work has been impacted on by COVID-19. In a media release, Esther Anatolitis stated "this will mean offering significant funds at federal and state levels, as well as immediately topping up the Australia Council's grant-making capacity, to mitigate the devastating impacts."
With thanks to your superb NAVA team – who've valiantly made the transition to working from home – we've developed heaps of guides, resources and explainers with incredibly valuable information to help you navigate COVID-19's impacts and the support announced by government.
NAVA welcomes Leya Reid to the team, who has been appointed as Communications & Advocacy Manager. Leya Reid is a media, communications and project manager with a demonstrated history of championing advocacy and communication campaigns for industry bodies and the trade union movement.
Harvard University has announced the appointment of the University of NSW's Associate Professor Jennifer L. Biddle (Art & Design) and Professor Andrew Schultz (Arts & Social Sciences) to the Gough Whitlam and Malcolm Fraser Chair of Australian Studies at Harvard University, in the academic year 2021–22.
Tony Gould passed away this month, marking the loss of an important voice in the arts. Gould was a strong supporter of the performing arts, and had a remarkable career as both an actor and arts administrator before being appointed as the Director of QPAC in 1979 prior to its opening.
Celebrated Tasmanian artist and photographer Elspeth Hope-Johnstone died this month at the age of 94. She was a life-long promoter of education, women and the arts, and was a commissioner of the ABC, first chair of the Friends of the Tasmanian Museum and Art Gallery (TMAG) and a life-long supporter of the Tasmanian Symphony Orchestra.
Australian artist Pru La Motte, passed away this month aged 92. La Motte worked across mediums, but is best known for her expressive tapestries which she called 'narrative weavings'. She will be remembered as a formidable force of the 1970s Australian craft revival and an accomplished textile artist.