Industry News May 2020
Latest industry news from the visual and media arts, craft and design sector, May 2020.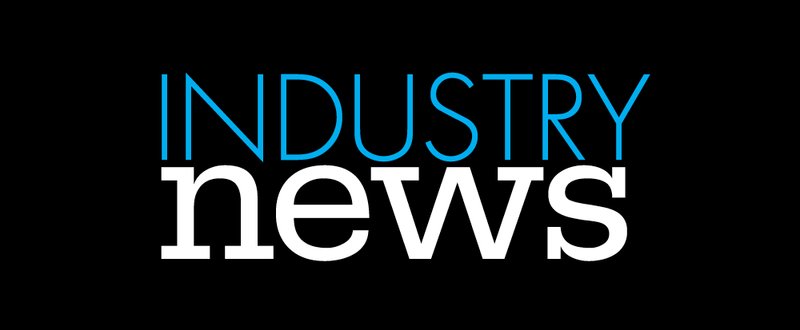 Prime Minister Scott Morrison has announced a three-step plan in gradually easing government enforced COVID-19 restrictions. The Federal Government has stated that it is up to each individual state and territory to determine when it will implement each stage. Stage one includes libraries and community centres to re-open and regional travel for some states. Stage two allows small theatres, museums, galleries and cinemas to open with gatherings of up to 20 people, as well as face-to-face teaching at Universities and technical colleges. Stage three will allow up to 100 people to gather in cultural institutions and creative spaces.
Support Act Wellbeing Helpline has expanded its service to include all artists and arts workers. This free, confidential 24/7 helpline will provide sector-wide support for the next 12 months in order to help address the mental health challenges of COVID-19. Initially created for the contemporary music sector, it has since expanded to include the performing arts and now the broader Australian arts industry.
The Royal Botanic Garden Edinburgh's gallery and exhibition space, Inverleith House, is set to be transformed into the 'Climate House' to showcase contemporary art about the climate crisis, in a three-year partnership with London's Serpentine Galleries. Australian artist Keg de Souza will create an immersive installation within Climate House, allowing it to function as an interdisciplinary space for creatives, sciences, activists and the public to converge and plan for a better, more sustainable world. The other artists involved in the project are James Bridle, Kapwani Kiwanga, Fernanda Garcia-Dory, Tabita Rezaire, Ayesha Tan-Jones and Cooking Sections. Climate House will open to the public in mid-2021.
Brett Evans has been accused of carrying out deceptive art deals whilst he was in the position of Chief Executive of the Mornington Island Art Centre between 2011 and 2014. He has been charged with 35 counts of dishonesty following an investigation by the Office of the Registrar of Indigenous Corporations (ORIC). Evans is due to appear in the Mornington Island Magistrates Court in July.
Philanthropy Australia's Arts Funders Network established their National Assistance Program for the Arts, collectively donating $1.4 million worth of support for individual artists and arts workers not eligible for government funding through JobKeeper. The program will distribute 1,400 one-off grants of $1,000 via the criteria of need, experience, and talent.
The 2020 Telstra National Aboriginal and Torres Strait Islander Art Awards (NATSIAA), considered Australia's most prestigious and longest running Indigenous art awards have announced this year's finalists. Over 65 Aboriginal and Torres Strait Islander artists have been selected to exhibit in the 2020 edition of NATSIAA, which aims to showcase the very best Australian and Indigenous art from around the nation, from both emerging and established artists.

The 2020 Finalists include: Krystal Hurst, Amala Groom, Annette Lormada, Ben Ward, Bessie Daylight, Billy Yunkurra Atkins, Cecilia Umbagai, Cynthia Burke, Dallas Smythe, Illiam Nargoodah, John Prince Siddon, Leah Umbagai, Mabel Juli, Ngarralja Tommy May, Peggy Griffiths, Rosie Tarco King, Sonia Kurarra, Timo Hogan, Yukultji Napangati, Cassie Leatham, Kent Morris, Adrian Jangala Robertson, Barayuwa Munuŋgurr, Deborah Wurrkidj, Dhuwarrwarr Marika, Djerrkŋu Yunupiŋu, Don Nakidilinj Namundja, Doreen Jinggarrabarra, Doris Bush Nungarrayi, Garawan Waṉambi, Gary Lee, Gutiŋarra Yunupiŋu, Hubert Pareroultja in collaboration with Mervyn Rubuntja & Vanessa Inkamala, Jack Green, Jason Lee, Joanne Napangardi Wheeler, Lance James, Marrnyula Munuŋgurr, Mary Dhapalany, Mulkuṉ Wirrpanda, Noŋgirrŋa Marawili, Paul Namarinjmak Nabulumo, Raelene Kerinauia Lampuwatu, Rerrkirrwaŋa Munuŋgurr, Siena Mayutu Wurmarri Stubbs, Titus Nganjmirra, Yalanba Waṉambi, Angkaliya Curtis, Betty Kuntiwa Pumani and Marina Pumani Brown, Betty Muffler, Ginger Wikilyiri, Iluwanti Ken, Keith Stevens, Leah Brady, Mark Morris, Nyunmiti Burton, Nyurpaya Kaika Burton, Peter Mungkuri and Alec Baker, Robert Fielding, Sammy Lyons, Tiger Yaltangki, Tjala Women's Collaborative, Wawiriya Burton, Dylan Sarra, Jenna Lee, Jimmy K Thaiday, and Ryan Presley.
Metro Arts CEO and Artistic Director Jo Thomas has been named the 2020 Telstra Business Woman of the Year for Queensland, and was also the state winner of the For Purpose and Social Enterprise category.
Bathurst-based Wiradyuri conceptual artist Amala Groom has won the 2020 Wyndham Art Prize (VIC) with a work titled, Copywrong, 2018 – a fake boomerang teetering on Australian currency which draws attention to the issue of fake, Aboriginal art in the Australian market.
The winners of the 2020 Head On Photo Awards have been announced. The 2020 Portrait Prize was awarded to Fiona Wolf-Symeonides with her work 'The Gift'. The International Runner Up prize went to Jouk Oosterhof and the Australian Runner Up prize was awarded to Jon Frank. The 2020 Landscape Award went to Marcia Macmillan for her work 'Whimsical Warrior'. The International Runner up prize was awarded to Paul Carruthers and the Australian Runners Up prize went to Nick Moir. The winner of the 2020 Student Award was Joel Parkinson with his work 'Within Without'.
TAFE NSW Fashion Design Studio alumnus Yousef Akbar has taken out the top prize in the dedicated evening wear category at the prestigious 2020 Fashion Trust Arabia Awards. The award comes with financial assistance and the opportunity to collaborate with and be recognised by some of the biggest names in international fashion.
After an official review of the program, the Tasmanian Portrait Prize, which has been facilitated by RACT Insurance for 12 years has now concluded and will not be continuing into the future. During its time, over 850 entrants won more than $100,000 in prizes.
NAVA is concerned and disappointed that the Senate have recommended not to pass the Competition and Consumer Amendment (Prevention of Exploitation of Indigenous Cultural Expressions) Bill 2019, despite the significant consultation involved in the drafting of the bill to protect against the trade in fake Aboriginal style art and artefacts. The report made two recommendations: the Senate not pass the bill; and that the Commonwealth consult Indigenous artists, organisations and communities to develop legislation to prohibit the sale of inauthentic Indigenous products sold as souvenirs. We look forward to hearing more from the Government on this decision and the pragmatic steps they are taking to move forward.
The Australian Federal Government government has declared funding for a range of activities to mark the 250th anniversary of the voyage of Captain James Cook and the HMB Endeavour including: a series of exhibitions and programming delivered by the National Library of Australia, Australian National Maritime Museum, and National Museum of Australia; a project by the Australian Institute of Aboriginal and Torres Strait Islander Studies to return culturally significant Indigenous objects from overseas institutions; four capital projects associated with the Cooktown Expo; the development of an Interpretive Centre in the Twon of Seventeen Seventy; and the delivery of the Kamay Botany Bay National Park Master Plan, which includes commemorative installations designed by First Nations artists.

Minister's Creative Council is seeking input from ACT arts communities, to understand the impact of the COVID-19 crisis on the Canberra arts community and how the ACT government and community could best respond now and into the future. The Council has developed a short COVID-19 Survey to support this aim, and is hoping to hear from individuals and organisations about their experiences, and the evolution of their creative practice as it emerges into recovery.
The City of Melbourne's $2 million grant program to support artists affected by the COVID-19 restrictions was distributed this month in two rounds of funding. The first round saw more than $727,000 awarded to 226 successful applicants, and the second with $1.1 million awarded to 366 successful applicants.
The Victorian State Government has announced a $16.8 million arts survival package, designed to save hundreds of jobs in the state's creative and cultural sector impacted by COVID-19. The funding consists of two separate streams: a new $13 million Strategic Investment Fund for arts organisations, and a new $2.2 million Sustaining Creative Workers initiative. The $13 million Strategic Investment Fund will be shared by almost 100 non-government arts and cultural organisations to help stabilise the sector, and ensure they can maintain operations and employment, commission local artists to develop new works, and deliver programs for their communities. The $2.2 million Sustaining Creative Workers initiative will offer quick response grants for Victorian-based individuals and micro-organisations to allow them to continue on existing projects, create new works, develop skills, and conduct research. A further $1.6 million from existing grant programs has also been fast tracked and will be invested directly into the creative sector.
In addition to this, the Victorian State Government also announced additional support for the state's cultural sector as part of a $150 million Experience Economy Survival Package. Of the $150 million, $32.3 million will support creative initiatives, including $26.3 million for immediate support for Arts Centre Melbourne, the National Gallery of Victoria, Museums Victoria, Geelong Arts Centre, and Melbourne Recital Centre; $4 million for a dedicated Music Industry Support Package; and $2 million extra funding for the Sustaining Create Workers initiative. With this addition to creative funding, the Victorian's Government total dedicated support in response to Coronavirus is now more than $49 million.
In NSW, art galleries and cultural institutions were taken by surprise after the NSW State Government unexpectedly announced that they could reopen as early as 1 June. The lifting of restrictions comes with a new set of protocols stipulating how to operate within social distancing laws. These protocols include visitor capping and timed ticketing, controlling movement through spaces to prevent pooling around exhibits, no group tours are permitted, and eateries will have to abide by the same social distancing regulations that apply to restaurants. NAVA is in liaison with industry and state govt representatives.
Create NSW announced its new funding initiatives totalling $6.34 million, to support independent arts and small to medium arts, screen, and cultural organisations impacted by COVID-19. This funding will cover over $1 million for accommodation assistance; $450,000 for a new COVID-19 Support Round; $700,000 for new Screen Slate Development Fund; $350,000 funding increase to the Small Project Grants program; $180,000 for new rounds of Creative Leadership; over $2 million to further arts industry support; over $2.5 million to further screen industry support; as well as funding towards the development and production of webinars, factsheets, and instructional videos on digital integration in the sector; and funding for collaborations with research partners Patternmakers and Wolfbrown to investigate the impact of COVID-19 on the arts and cultural sectors. Additionally, the NSW State Government announced a $50 million Rescue and Restart package intended to support NSW arts and cultural organisations, to ensure the sector continues to make an important contribution to the NSW economy during and after the COVID-19 pandemic. It will be delivered in two timely stages, consisting of funding available now to allow non-for-profit arts and cultural organisations to hibernate temporarily, and funding available in the coming months to enable creative organisations to restart their operations post-pandemic.
ABC journalists turned to public records to support their accusation that NSW Deputy Premier John Barilaro and former Arts Minister Don Harwin had manipulated the allocation of state cultural funding to solicit favourable votes in Coalition seats before the 2019 state election. They report that $44 million had been prioritised for Coalition electorates, and that a number of projects were funded that were not recommended. They report that Mr Barilaro and Mr Harwin largely ignored advice from a panel of industry experts, leading to a total of 56 projects funded in 23 electorates, of which 20 were held by the Coalition. This is not the first time that the former NSW Arts Minister has been accused of manipulating the allocation of state funds. In September 2018 there was an incident, in which Harwin went against Create NSW recommendations and reallocated $404,000 that was designated for 11 organisations and artists, towards the Sydney Symphony Orchestra.
ARTS South Australia has increased its COVID-19 Quick Response Grants package from $1.5 to $2.5 million, to meet the high demand from the state's cultural sector.
Regional Arts WA has appointed more than $225,000 for artists and arts workers in regional WA, through the State Government's Regional Arts and Cultural Investment Program. This program includes the new Regional Artist Fellowship, and the Next Level Regional Grant program. It has also launched the Regional Arts Sector Investment (RASI) Program, which will deliver $1.35 million over 2.5 years to support regional Western Australian arts and cultural organisations. This initiative aims to sustain employment in regional communities through investment in arts organisations that employ professional artists and arts workers.

The recent decision by Western Australia's Department of Local Government, Sport and Cultural Industries (DLGSC) to suspend existing funding programs and instead focus on the emergency Lotterywest Relief Fund,has been met with immense frustration from WA artists and organisations. This response comes as a reaction to existing grant applications written and submitted in the March funding round being rejected without warning, the abrupt manner in which applicants were notified, and that it all occurred without a lack of clarity or reasoning for such actions. Artists are in dismay as this follows the Australia Council for the Arts four-year funding announcement which revealed reduced recipients, and are now faced with having to write more grants for the Lotterywest Relief Fund, which is considered to have a much narrower set of eligibility criteria, severely disadvantaging independent artists and freelancers who wish to apply.
The Greens have called on the Federal Government to support arts and entertainment industry workers in reinstating their employment, after Australian Bureau of Statistics (ABS) data proved that the creative sector has been one of the hardest hit by the COVID-19 lockdown. South Australian Arts Senator, Sarah Hanson-Young, stated that the ABS data reveals that 800,000 jobs were lost in the first 3 week following social distancing laws, with employment losses of 18.7%, indicating the need for increased support for the sector.
The Board of the Museum of Contemporary Art Australia (MCA) announced the appointment of respected businesswomen and passionate contemporary art collector, Lorraine Tarabay, as its new Chair, succeeding Simon Mordant AM. Joining the MCA Board in 2016, Tarabay is an avid collector of contemporary art and has extensive experience within the not-for-profit sector, as well as a member of Tate's International Council, the Venice Council for Australia's representation at the Venice Biennale, and the Board of Global Women Leaders - Strategic Philanthropy.
Sydney Living Museums has announced Dr Lisa Cooper as the first Resident Artist and Sydney Living Museums Ambassador based at The Mint, promising a remarkable and creative collaboration between the artist and organisation. Lisa Cooper is a Sydney-based artist and florist with a Doctorate of Philosophy in Fine Art from the College of Fine Arts, UNSW. Her work encompasses floral installations to hand-delivered flower gestures as well as sculpture and videos.
PACT Centre for Emerging Artists has announced the Australian artists selected for its residences program and House curatorship held across 2020 and 2021. PACT's Residency Artists are: Alexander Powers, Emma McManus, Riana Head-Toussaint and Lost All Sorts Collective. PACT's House Curators are Ian Sinclair and Tait de Lorenzo; Soft Stir (Alex Stevenson and Gab Flood), Collective Trace (Anna May Kirk, Sophie Penkenthman-Young and Nerida Ross) and a partnership with PYT Fairfield artist May Tran and Eliam Royalness.
After more than a decade of involvement, Arts OutWest will be saying goodbye to board member and Vice-chair Sharon Wilcox. This board position has been newly appointed to Olsa Tomason, the current Chair of Canowindra Arts.
Regional Arts WA has announced the appointment of its new Chair, Professor Ted Snell, together with the appointment of three new Board members: Jim Morrison, a Goreng Minang Noongar Elder; Soula Veyradier, a cultural sector leader; and Lesley Wilkinson, a Local Government professional. Snell and the new Board members all bring a wealth of expertise across leadership, strategy, advocacy, innovation and governance. These skills and knowledge bases are vital as Regional Arts WA continues to strengthen and celebrate the regional arts sector during these uncertain times.
Film producer Justin Morrissey has been appointed Creative Industries Cluster Manager with the Blue Mountains Economic Enterprise (BMEE), the peak regional economic development agency in the Blue Mountains. The Creative Industries Cluster facilitates collaboration and works to position the Blue Mountains as a creative hub.
This month the Australia Council for the Arts announced that it will deliver $735,000 in grants and scholarships, made possible through its successful partnerships with the private sector. It includes 12 scholarships worth $50,000 each offered through the Marten Bequest.
The Sydney Morning Herald and The Age have announced the appointment of five emerging culture critics to produce critical writing across visual arts, literature, and theatre. These positions have been awarded to: Bec Kavanagh (literature), Jack Callil (literature), Cassie Tongue (Theatre), Chloe Wolifson (Visual Arts), and Tiarney Miekus (Visual Arts). The project is funded by the Copyright Agency and the Judith Neilson Institute for Journalism and Ideas.
The City of Greater Geelong has established G-CAR (Geelong COVID-19 Arts Recovery), a new arts advisory committee to hear first-hand from people working within the arts, cultural, entertainment and heritage sectors. It has been allocated $20,000 towards operations, and aims to understand how the pandemic is affecting professional practices, in order to advise Council on revitalising the arts sector post-pandemic.
The sector was in shock this month as Australia's largest multi-arts organisation, Carriageworks, was forced into voluntary administration in an attempt to secure the future of the organisation. This decision comes as the compounded impact of closures caused by COVID-19, the retraction of regular vendors and venue hires, and the lack of support from the NSW government through regular streams and in emergency support, have collectively caused an irreparable loss of income for the organisation. KPMG restructuring partners Phillip Quinlan and Morgan Kelly were appointed to Carriageworks, following measures to stand down half of their core staff in April.
This month, Kaldor Public Art Projects (KPAA) launched its 36th project, in partnership with London's Serpentine Galleries, Independent Curators International and Google Arts & Culture this month. Collectively, these global partners will display 50 new artworks designed to inspire creativity during lockdown. Project 36: do it (Australia), will be KPAA's first public art project to be presented digitally, and has been co-curated by Hans Ulrich Obrist and John Kaldor, supported by Emily Sullivan and Monique Leslie Watkins. KPAA has commissioned works from artists: Rafael Bonachela, Lauren Brincat, Megan Cope, Brian Fuata, Dale Harding, Saskia Havekes, Amrita Hepi, Jonathan Jones, Janet Laurence, Ian Milliss, Glenn Murcutt, Tracey Moffatt, Nova Milne, Khaled Sabsabi and Latai Taumoepeau. The commissioned works will take the form of types or handwritten instructions, paired with drawings or videos on occasion. Starting May 13, do it (Australia) will release a new set of artist instructions each week, over a period of 3 weeks.
The National Vietnam Veterans Museum has gained accreditation by the Australian Museums and Galleries Association Victoria, after a professional panel of museum experts made a final assessment. It joins 79 accredited Victorian museums, galleries and collecting bodies. Initially conceived as a mobile museum by John and Krishna Methvan, it toured Australia in an effort to reach out to soldiers and promote a broader understanding of the Vietnam War, before settling in Newhaven on Phillip Island in 2007.


Newcastle Art Space has appointed artist and founder of Creative Village Newcastle, Leah Fawthrop, to the position of Business Manager. Fawthrop's experience working for and with non-for-profit arts organisations and strong understanding of creative business is welcomed.
Michael Reid Gallery has appointed Lily Fenwicke the position of Head of Digital Engagement. Fenwicke has taken up this position for the art galleries: Michael Reid Sydney, Berlin & Murrurundi and the online art sales platforms Studio Direct, CLAY & Object. This comes after interning at the Sydney gallery in 2013, and working at Michael Reid in Berlin in 2019.
A new gallery has opened amidst COVID-19 closures. chicane.space, is a curated project that connects artists with audiences online during these times of unrest and flux, acting as a remedy for cancelled exhibitions, closed galleries and empty studios. The space is the project of Andy Boot, Jonny Niesche and Mariam Arcilla, a group of creatives based in Sydney and Vienna.
Numerous festivals across the nation were cancelled, postponed or adjusted this month in response to the unpredictability of COVID-19 restrictions and social distancing measures:
The City of Melbourne has cancelled the 2020 Firelight Festival, which was to be held in June. Last year the festival attracted more than 75,000 people to the Docklands precinct and had an estimated $4 million economic impact on the municipality.
Junction's 10th Anniversary Festival and Artlands Conference, which were to be held in early September have been postponed until 2021.
The Sunshine Coast Council's 10-day Horizon Festival, originally scheduled to begin in late August, has been re-imagined to a smaller program of digital events and activities, to commence in June. This aims to ensure local artists remain supported, whilst arts audiences can still enjoy the festival.
The Unconformity 2020 festival has been postponed to mid-October 2021, after a decision was made in collaboration with the Tasmanian Government that the COVID-19 situation was too uncertain.
Melbourne's new winter festival, RISING, has been postponed to May 2021, but has announced a $2 million commissioning fund for Victorian artists, or interstate artists who can demonstrate a strong connection with Victoria.
ANAT SPECTRA, Australia's pre-eminent showcase of research and creative work being produced through interdisciplinary collaborations between arts and scientists, has been postponed to October 2021 at the University of Melbourne's Southbank Campus and surrounds.
The annual Cairns Indigenous Art Fair (CIAF) will be going ahead, and will continue to support Queensland artists and communities by initiating a new and interactive digital festival platform. This year's theme is 'The cultural evolution', and will be held online in July 2020.
Sydney Contemporary, due to occur in September 2020, has been officially postponed to 2021. The art fair's organiser has stated that the decision came after it had become increasing apparent that the government mandated restrictions and guidelines will stay in place for the foreseeable future, making it impossible for them to host the Fair at a standard they felt would best serve the galleries, artists, industry partners, collectors and visitors involved.

This year the Auckland Art Fair was launched into the virtual realm with an entirely online experience. More than 30 galleries took part in the digital experience, in an attempt to support the livelihood of the artists involved and keep gallery doors open.
Adelaide Festival Centre has announced the appointment of Annette Shun Wah as Artistic Director of the 2021 OzAsia Festival, following the departure of Joseph Mitchell from the role in March. Shun Wah's career has spanned across radio, television, publishing and theatre. Currently, she is a freelance actor, writer and broadcaster and since 2013 has served as Executive Producer of Contemporary Asian Australian Performance (CAAP) – a non-profit organisation promoting cultural diversity through cross-art form theatrical works.

Sculpture by the Sea announced this month that the exhibition will be returning to Bondi Beach in Sydney this Spring. This comes after an agreement was reached with Waverley Council to host the exhibition for the next 10 years, after disagreements in 2019 put the future of Sculpture by the Sea at Bondi in jeopardy. This annual sculpture exhibition plans to return in late October this year, pending any public gathering restrictions that may still be in place.
Earlier this month, The Australia Institute surveyed a nationally representative sample of 1,004 Australians about how they have engaged with the creative arts during the COVID-19 lockdown period. This new research indicates that more than one in two Australians (51%) agree that the Federal Government should double funding for the Australia Council for the Arts, to help support the arts industry during the COVID-19 lockdown. Further key findings revealed that the majority of Australians (62%) agree that online streaming services should be subject to similar Australian content obligations as televisions stations are. Most Australians (68%) were found to have underestimated the number of people employed within the creative arts in contrast to coal mining, with only 7% answering correctly that the arts employ significantly more than coal mining does. It also revealed that Australians are participating in more cultural activities (watching movies and television, and reading) during lockdown than previously. Corroborating these findings is that the vast majority of Australians (73%) agreed that the arts have improved their mood and quality of life during the pandemic.
In response to these findings, Research Director of the Australia Institute, Rod Campbell states that with the recent announcement of the Government's $60 billion JobKeeper overestimation, there is little excuse to why it cannot afford to double its funding to the Australia Council for the Arts or include arts workers in the JobKeeper program as part of the arts and entertainment industry rescue package. This research demonstrates that COVID-19 lock downs have enhanced Australia's appreciation of the arts and entertainment, and that the future of the creative industries requires an economic lifeline.
A new cross-sector collaborative survey known as the Audience Outlook Monitor is being delivered in Australia. This embodies an unprecedented collaboration between the research agencies, Patternmakers (Sydney) and WolfBrown (USA), with the Australia Council for the Arts, Creative Victoria, Create NSW, Arts Queensland, Department of Premier and Cabinet (South Australia) and the Department of Local Government, Sport and Cultural Industries (Western Australia). The aim of the research is to track how Australian audiences feel about attending arts and culture events in the context of the COVID-19 pandemic. This month, over 23,000 respondents from 159 organisations, including museums, galleries, performing arts organisations and festivals, from the country's largest companies to micro ones in regional Australia, contributed to the aggregated results.
Key findings of the survey found that audiences plan to return to arts and cultural events in the future (85%), with 78% planning to attend just as they did in the past and 7% even more often. On average, 22% of audiences are comfortable attending as soon as restrictions are lifted. 67% will attend when they deem the risk of transmission to be minimal. 11% won't return until there is no risk at all. The results show that the pandemic will affect who comes back when, and the size of events and the type of interactions with which audiences feel comfortable. With respect to artistic content, the vast majority agree they will be most interested in the same kinds of events they used to attend (93%).

This research provides valuable and promising insights into the future of the cultural and creative sector, while highlighting the initial challenges in encouraging audiences to return to live experiences. The Audience Outlook Monitor will collect more data in July and September, to track how audience sentiment changes as conditions change, and restrictions begin to lift.
We have seen increasing success of the NAVA Advocacy Program this month and a growing appreciation of the program from its participants. It has generated global interest in developing the skills we need to secure long-term policy outcomes. Hundreds of participants join us each week from all over Australia and from around the world, as we look at the industry, policy, media and political dimensions of advocacy, presenting the nation's leading practitioners, and building our skills together. Attendance is free, and the NAVA Advocacy Handbook is available for NAVA Members and updated monthly as the program continues.
Creative Partnerships Australia (CPA) has announced matched funding for the Artists' Benevolent Fund. Creative Partnerships Australia will match contributions dollar for dollar up to $110,000, to support artists who have lost their ability to generate income due to COVID-19 impacts. The Artists' Benevolent Fund provides one-off financial assistance to Australian visual artists in crisis as a result of fire, flood, storm, serious illness, major accident, declared state or national emergencies, or some other unexpected catastrophic experience.
Contemporary and post-war artist and ceramicist, Janet Beckhouse (1955 -2020), has passed away. Her intricate and whimsical hand-built ceramics often reflected her intuitive responses to life, death, and human relationships. Her work can be found in the collections of the National Gallery of Australia, National Gallery of Victoria, Newcastle Art Gallery, Shepparton Regional Art Gallery and Bendigo Art Gallery.
Sydney gallerist Frank Watters (1934-2020) recently passed away. Starting as a painter himself, Watters quickly found himself immersed within the arts world, and shaped not only the careers of many artists, but the very landscape of modern art in Australia. He was co-founder and co-director of Watters Gallery for 54 years, alongside Geoffrey and Alexandra Legge, which was one of the longest running commercial galleries in Australia, closing in December 2018. He was known for showing some of the earliest Australian video, installation and performances art, works which were often too controversial for other galleries. His contribution and service to the arts saw him awarded with an OAM.