Prime Minister, this is your moment to create Australia's future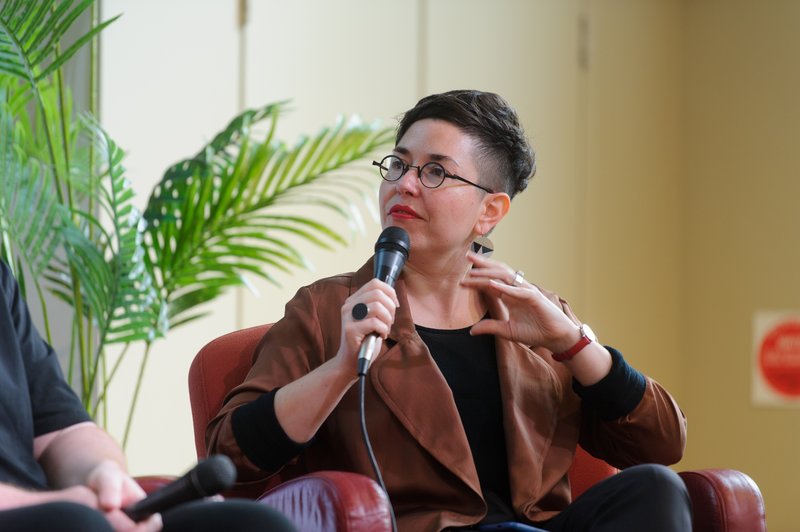 As Prime Minister Scott Morrison puts the finishing touches on Australia's long-awaited arts and culture investment package, the National Association for the Visual Arts highlights what's needed and what's at stake.
"Arts and culture are at the heart of all of our lives. The art on our walls, the studios and galleries we love, the artists who invigorate and inspire us," said Esther Anatolitis, Executive Director of NAVA.
"Visual art, craft and design are the artforms practiced by and enjoyed by more Australians than any other, according to Australia Council research. Our social media feeds have been flooded with the art that everyone's missing and everyone's making. We know just how passionate Australians are – and just how keenly the Government's ambitious investment is anticipated.
"In an era without international travel, the interstate and regional journeys we make to visit galleries, shows and festivals will be a major driver of our economic recovery – as well as our mental health and community life.
"The actions taken by the Morrison Government have the opportunity to create our future. Australia Institute research shows that every million dollars invested in the arts creates nine jobs. In construction, on the other hand, that same investment generates just 0.9-1.3 jobs.
"The arts is a highly employment-intensive industry whose workers are Australia's leading innovators. The future of work and the new post-pandemic economy relies on creative thinking for its success. This isn't just about enjoying what we all love most. It's about ensuring we're building the strongest foundations for the brightest future."
Priorities for immediate investment:
Introduce a substantial $500m recovery fund accessible to all arts and cultural organisations across all artforms and at all scales;
Establish an arts and culture working group to advise the National COVID19 Coordination Commission;
Harmonise income averaging arrangements between the ATO and Centrelink, so that artists can claim JobSeeker; extend JobKeeper for casuals who have been employed at least 3mo; extend JobKeeper to the end of January 2021;
Expand income support eligibility to local government and universities, noting that local government are Australia's biggest owners of galleries (especially regionally) and their rare collections, while universities house Australia's leading art schools;
Double the Australia Council's grants budget so that artists and SMEs can be supported, noting that the Australia Council have jeopardised their future industry development capacities by cancelling all upcoming programs to repurpose funds into a small $5m emergency relief scheme;
Permanently double the Regional Arts Fund;
Increase the acquisitions budget of Artbank and the National Cultural Institutions so that they can invest in the work/livelihoods of living Australian artists, and remove the efficiency dividend.
"It's vital that the Government's actions at this time benefit all artists and artforms. This ambitious investment will be welcomed by audiences all over Australia. Every single one of us is craving the return of the shows and the festivals we love.
"All of the economics tells us the same thing: an investment in the arts is an investment in the recovery of the entire Australian economy. Let's invest in the people who create Australia's future.
"Prime Minister: this is your moment. Are you ready to be visionary?"
Image: Esther Anatolitis at Australian Cultural Policy: The Next Decade - a one-day symposium presented by NAVA and Monash University Masters of Cultural & Creative Industries, State Library of Victoria, 2019. Photo by Sarah Walker.