Future/Forward
Future/Forward shapes the future of the arts by championing the artist in the nation's capital.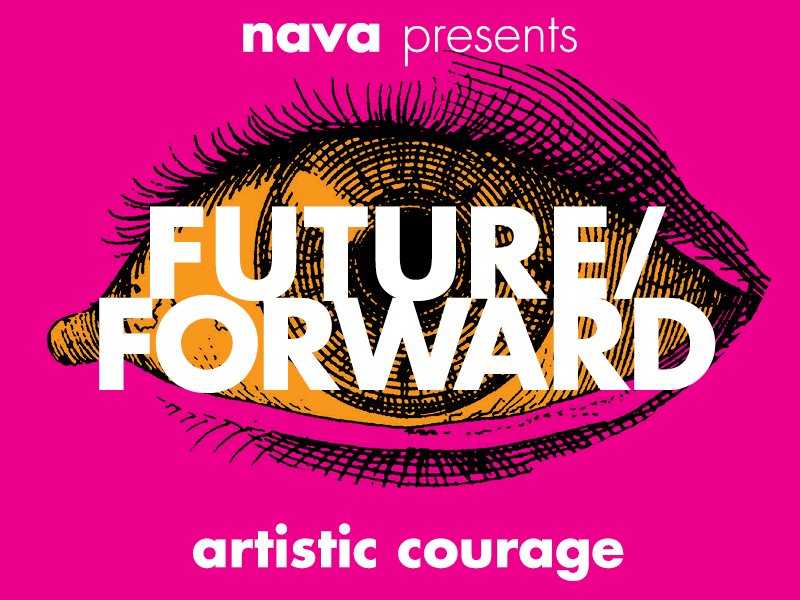 14-15 August 2018
National Gallery of Australia and Parliament House
EARLY RATE REGOS CLOSE TUE 12 JUNE
Last week's Federal Budget disappointed the nation in failing to offer a vision for championing and strengthening Australia's contemporary arts.
That means it's up to us
Future/Forward will ignite the nation's capital with timely collaboration on how best to advance rights, sustain incomes and develop practice in Australia today.
NAVA's been giving a lot of thought to exactly this question. At Future/Forward, we're going to launch the commitments we're making to the sector through our new Strategic Plan. And top of our list is the Code of Practice for the Professional Australian Visual Arts, Craft and Design Sector.
What needs to go into the updated Code? How do we make that Code enforceable? How will we create policy change, redress inequity and take action together?
Our first day at the National Gallery of Australia will focus on negotiating the institutional aspects of professional practice. Our second day at Parliament House will focus on the politics of policy change. Each day will offer a blend of talks, hypotheticals, scenarios, games and case studies that get us thinking actively.
We welcome artists to attend, participate and lead new conversations. Abdul Abdullah, Fiona Foley, Patricia Piccinini, Peter White and pvi collective are confirmed so far.
We welcome organisational, government and philanthropic leaders to join us and participate actively.
Whether you're joining us in Canberra or online, we're planning two days of focused artistic thinking for creative action.
Who's in?
Tuesday 14 August

Wednesday 15 August

Each session asks: What needs to go into the Code of Practice?

Each session asks: How do we make the Code of Practice enforceable?

Welcome to Country
and welcome to the NGA: Nick Mitzevich

Welcome to Parliament
Minister or Parliament House Curator

Artistic courage ignites Australian
culture
Launching NAVA's next Strategic Plan and our plans to revise the Code of Practice.
Advocacy, policy and action for a
sector that's ambitious and fair
Outlining yesterday's actions and reviewing NAVA's policy priorities
Let's listen
Led by Peter White
Timely issues in First Nations contemporary arts
How to create policy change
Led by pvi collective
A scenario game to reset our thinking
Lunchtime conversations to connect artists with all NGA staff
Lunchtime conversations to coincide with the Parliamentary lunch break
Let's form an ARI
Featuring Patricia Piccinini
A facilitated hypothetical on artist-run-initiatives and other models of self-organisation
How to redress inequity
Featuring Abdul Abdullah
A facilitated set of critical scenarios that build commitments towards shared actions
Let's work the public space
Featuring Fiona Foley and Nick Mitsevich
Case studies and policy priorities for art in the public spaces
How to advocate
Featuring a past adviser or minister
Case studies in best practice advocacy for ongoing influence and impact
Let's defend our rights
Featuring Copyright Agency
Championing artist rights and sustaining an income

Future/Forward actions
What will NAVA take into the Code?
What will NAVA campaign for?
What will we do together?
NAVA is working on securing travel subsidies from state governments to support artists' attendance. (Victoria and Tasmania are confirmed!) We'll have details on how to apply for these here soon.

If you are interested in becoming an accommodation partner, contact us.
Future/Forward is timed to coincide with the Parliamentary sitting week. While this maximises our impact and connections with MPs, it will make accommodation expensive. As well as welcoming accommodation partners, NAVA will be encouraging billeting as an accommodation option, inviting artists to stay with local artists generous enough to open their home for exchanges of ideas and future collaborations. More details coming.
Early Bird
Closes 12 June 2018