Industry News March 2019
Latest industry news from the visual and media arts, craft and design sector, March 2019.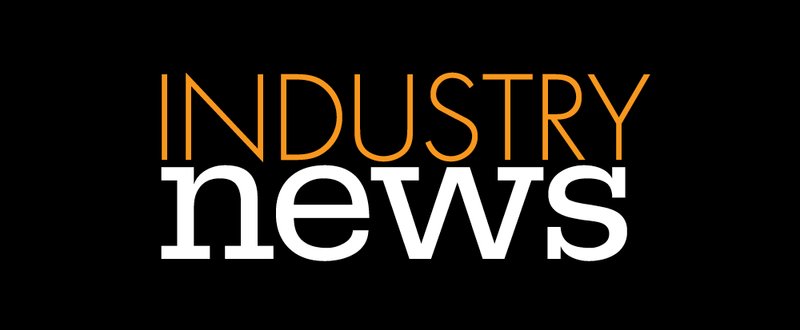 The New South Wales state election was held on the Saturday 23 March. As of today (26 March) the votes have been counted as 48 seats to the Liberal and National parties, 36 to Labor, and 9 to others. 76% of the votes have been counted as of this morning.
Australian Aboriginal elders have called out English artist for stealing from their culture in an appropriated Papunya style artwork featured in the set of Ricky Gervais's new Netflix series "After Life".
The ABC has announced the appointment of Ita Buttrose AO OBE as its new Chair.
The South Australian Government has pledged $60 million and the Federal Government have pledged $85 million towards a new cultural centre, which fill focus on Indigenous art in Adelaide, located at the old Royal Adelaide Hospital site. Representatives of the Kaurna Nation have stated that at no point was the Indigenous community consulted about the gallery. The government had not approached the Kaurna community, but since this backlash have begun a consultation process.
The Winner of the 2019 National Photographic Portrait Prize is Alana Holmberg. Highly commended photographic portrait was awarded to Alex Vaughan. Holmberg will receive a $30,000 cash prize and $22,000 worth of technical equipment courtesy of Canon. Vaughan will receive an EIZO monitor valued at over $3,000, courtesy of EIZO. The Art Handlers' Award went to Elizabeth Looker. Looker received $2,000.
Siying Zhou has won the Linden Art Prize. Zhou will receive $10,000, with tailored mentoring. Andrew Atchison has won the Linden New Art Inc. Board Encouragement Award, and receives $2,000 as well as tailored mentoring.
Mark Eliott is the recipient of the 17th annual Tom Malone Prize for Australian glass artists. The exhibition is currently showing at the Art Gallery of Western Australia until 13 May 2019.
Sculpture by the Sea and Alcoa Australia have announced Western Australian visual artist Miik Green as the inaugural recipient of the $10,000 Alcoa Aluminium Sculpture Award.
Create NSW and the Australia Council for the Arts have announced Dr Mikala Tai (4A Centre for Contemporary Asian Art) and Jasmin Stephens (UNSW Art and Design) as the two NSW-based visual arts leaders selected to travel to Venice to mentor participants of the Australia Council for the Arts Emerging Arts Professionals Program at the Venice Biennale 2019.
This year's finalists for the John Fries Award are: Betty Chimney and Raylene Walatinna, SA, David Greenhalgh, ACT, Dean Cross, NSW, Elena Papanikolakis, NSW, Hayley Millar-Baker, VIC, Jenna Lee, UK, Justine Youssef, NSW, Madison Bycroft, SA, Nadia Hernàndez, NSW, The Ryan Sisters (Pip and Natalie Ryan), VIC.
The recipients for the 2019 Australia Council for the Arts Awards have been announced. Those acknowledged in the visual arts were, Susan Norrie for the Visual Arts Award and Joyce Hinterding for the Emerging and Experimental Art Award.
Asialink Arts Creative Exchanges for 2019 have been announced. The recipients are: Alexandra Spence (NSW) Alisa Blackney (WA) Annabel Amagula, Aly de Groot and Maicie Lalara (NT) Annalouise Paul (NSW) Christine Morrow (QLD) Courtney Collins (NT) Danius Kesminas (VIC) Jasmin Leung (QLD) Joshua Allen (VIC) Lee Dai-Rong (Taiwan) Liz Lea (NSW) Mona Zahra Attamini (NSW) Jacobus Capone (WA) Sally Sussman (NSW) Andy Butler (VIC) Sancintya Mohini Simpson (QLD) Stephanie Bishop (NSW) Tammy Brennan (QLD) Thomas Meadowcroft and Eugene Ughetti (VIC) Tomas Ford (WA)
ACE Open has announced the artists for their 2019 studio program; Max Callaghan, Steven Cybulka and Jess Taylor.
From 2020, Bus Projects will be relocating to Collingwood Arts Precinct which will allow them to eliminate the fee-to-exhibit model. Bus Projects will collaborate with award-winning architects Dirk Yates and Claire Humphreys on the realisation of the new gallery space.

Linda Mickleborough is stepping down from the role of Executive Director at ACCA. Linda joined the Executive Team at ACCA shortly after the appointment of Max Delany to the position of Artistic Director and CEO in early 2016, and will conclude her role end May 2019.
Daniel To and Emma Aiston have been announced as new Creative Directors at JamFactory. This newly created position oversees JamFactory's Ceramics, Glass, Furniture and Jewellery & Metal Studios bringing a cohesive focus to the business activities of the studios.
The Morrison Government has appointed Tina Arena AM and Mario D'Orazio as members of the Australia Council Board for three year terms, and reappointed the Deputy Chair, Lee‑Ann Tjunypa Buckskin, and board members Leigh Carmichael and Zoe McKenzie. Khoa Do, Sophie Mitchell, Christine Simpson Stokes and Rebecca Weisser were also recently reappointed.
The City of Melbourne has officially announced Sophie Travers as the new General Manager Creative Programs for Arts Melbourne including Arts House.
The Board of GASP has announced the appointment of its Artistic Director, Frances Butler.
Program Manager Tulleah Pearce is leaving Performance Space to take up the role of Associate Producer – Artist and Sector Development at Sydney Opera House.
The City of Hobart and the Tasmanian Museum and Art Gallery (TMAG) have announced Rosie Dennis as the new Creative Director for the inaugural Hobart Current.
In the lead up to the Federal Election, Regional Arts Australia has launched a new campaign calling for an increase to the Regional Arts Fund.
The oldest art school in Australia, National Art School has signed a 45 year lease for it's location at the old Darlinghurst Gaol after the NSW Auditor-General identified the school to be at "extreme risk".

Next Wave's Creative Producer Erica McCalman is moving on from the organisation at the end of March.

Adelaide Festival Board has announced that it has extended the tenure of Joint Artistic Directors Neil Armfield AO and Rachel Healy.
On 14 March, NAVA launched its Federal Election 2019 Advocacy Campaign at the Perth Institute of Contemporary Arts (PICA) which calls on all parties to invest in artistic courage.
NAVA warmly welcomes Rebecca Conroy as Campaigns Coordinator and Georgia Mokak as First Nations Engagement Coordinator. The full announcement is here.
Sadly we farewell Claudia Roosen who is leaving NAVA after three years in difference capacities, most recently as our Communications Coordinator. As well as directly assisting Members on the phone with numerous enquiries regarding best practice and artists' rights, Claudia has been instrumental in lifting NAVA's social media presence, drawing in increased Membership and more competitive applications to NAVA's grant programs.
NAVA joins the Australian arts community in mourning the loss of Edmund Capon AM OBE, who for 33 years led the Art Gallery of NSW through a transformative period, and served as Chair of 4A Centre for Contemporary Asian Art since 2014. Read more.
'Brushman of the Bush' Jack Absalom OAM has died in hospital, aged 91.