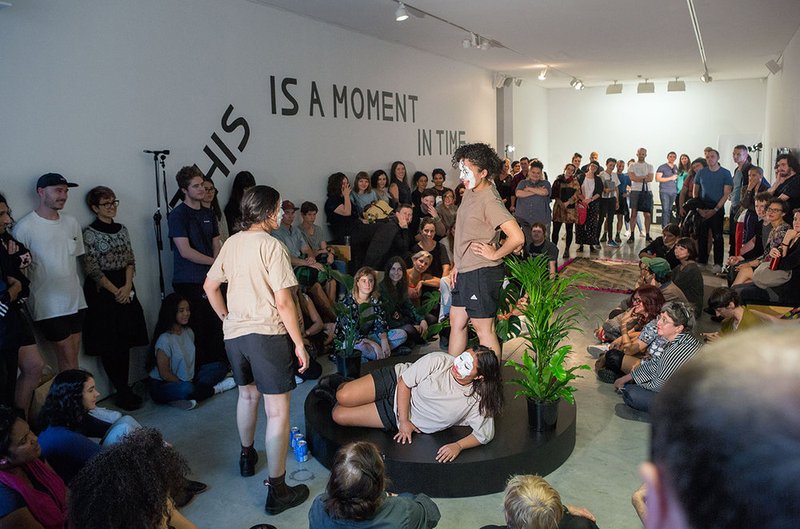 The UN Women global theme for this year's International Women's Day is Think equal, build smart, innovate for change. For the National Committee for UN Women Australia, this means "a clarion call to stand in unison for gender equality" under the strong banner More Powerful Together.
Because International Women's Day isn't just about one gender, just as feminism isn't just about women. Gender equity is a social, cultural and political issue that affects everybody. The participation, representation and action of people of all genders is essential for a world that's ethical, confident and creative.
More Powerful Together means drawing on one another's strengths – and in doing so, discovering strengths we didn't know we had. Now is one of those times.
Last month we talked about getting ready for a big year in the arts, and later this month we're going to launch our advocacy campaign for the federal election. We're compiling the policy approaches of the major parties, and spent a very productive week in Canberra discussing key issues with a broad range of MPs. In partnership with the Australian Museums and Galleries Association (AMaGA), we also facilitated a national advocacy priorities roundtable with a short- and long-term focus. So much good work to be done.
This month we'll also be releasing our Election Report Card for NSW ahead of the 23 March state election – and we've already welcomed NSW Labor's policy announcement on fair artist payment as a condition of public funding – a commitment matched by increases in funds to which organisations can apply to ensure they're meeting their obligations to artists. We look forward to hearing announcements from Minister for the Arts Don Harwin as well as all parties on their vision for the troubled arts, events and festivals culture of this state.
More Powerful Together also means standing together and speaking out. A year ago, we released Dear Person I've Been Reluctant To Keep Engaging With But Have Had To For Professional Reasons. The response was massive. You told us it was honest and direct. You told us its language was clear and useful. And you told us that you found yourself using that language to address problems as they arose.
For us, the experience of writing and recording it was deeply emotional. All of us who spoke in the video found ourselves very much feeling what we were describing – feeling it from the memory of experiences that are far too common. Because we didn't want to add unhelpfully to the bulk of resources aimed at those experiencing gendered harassment, we also released a resource for boards who find themselves dealing with anonymous complaints, with thanks to Herbert Smith Freehills working pro bono.
March is a big month for our policy advocacy, and all of that work intensifies come April and May. So we're going to need to look after one another. This year's International Women's Day theme is a strongly unionist principle, and it's also a reminder of the power of self-care, a value that's as much a community strength as it is an individual one. We'll be drawing a lot on one another's strengths this year – and we'll be calling on your voice. How many times has our breath been taken away by the power of a single artist's work? How many times does that happen all over Australia, every single day? And how many times is that same artist left isolated in negotiating their rights or speaking out? Artists, of course, are More Powerful Together.