Industry News May 2019
Latest industry news from the visual and media arts, craft and design sector, May 2019.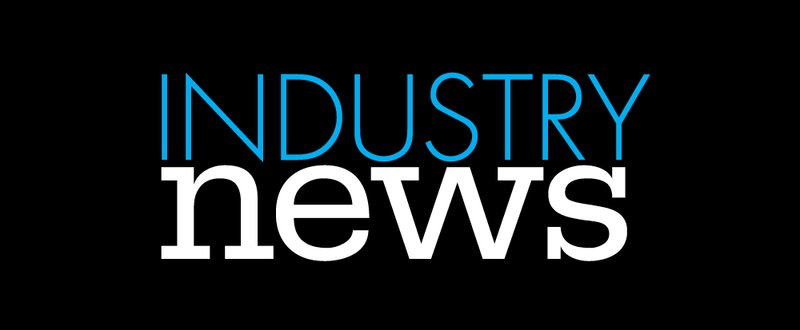 The Coalition government were re-elected following the federal election this month. In a NAVA media release, Executive Director Esther Anatolitis stated that NAVA looked forward to "working even more closely with the Morrison Government, ensuring that elected members and decision-makers understand the value of arts to our future, our economy and to all Australians".
NAVA has welcomed Paul Fletcher MP as the new Minister for Communications, Cyber Safety and the Arts in PM Scott Morrison's new cabinet, replacing Victorian Senator Mitch Fifield who served in the role for almost four years.
Cuts to the ABC reaching $84 million in total over the next three years will begin following the Liberal government re-election, and will be structured as $14 million by July 2020, $28 million by July 2021, and $41 million by July 2022.
Anthony Albanese has been confirmed as opposition leader for Labor, following Bill Shorten's resignation in the aftermath of the federal election.
Earlier this month, NAVA welcomed Labor's arts policy commitments, including promises of fair pay for artists and stronger recognition of copyright. Notably, on a closer inspection of the policy document front cover, Labor failed to credit the stock image of German illustrator MoinMoin.
The 10th National Indigenous Arts Awards was recently held at the Sydney Opera House. Amongst other respected First Nations artists, Aunty Lola Greeno was awarded The Red Ochre Awards for Lifetime Achievement, alongside visual artist Jenna Lee, who was the recipient of the Dreaming Award for a young and emerging artist.
Vincent Namatjira has won the 2019 Ramsay Art Prize of $100,000. His winning work 'Close Contact' has been acquired into the collection of the Art Gallery of South Australia.
NAVA announced the recipients of The Freedman Foundation Travelling Scholarship for Emerging Artists 2019: NAVA congratulates Tiyan Baker (NSW), Kieran Bryant (NSW), Callum McGrath (QLD), and Laetitia Olivier-Gargano (VIC).
The results for the recent Australia Council for the Arts grant round were released this month. The Australia Council identified a continuing strength in funding being received by First-Nations artists and projects, as well as female-identifying artists. Of the 1,367 applications received, 114 individuals, 30 groups and 48 organisations were successful.
Sydney artist Tony Costa won the 2019 Archibald prize for his portrait of artist Lindy Lee. This announcement marks the first time in the Archibald's history that a painting of an Asian-Australian sitter has won the prize.
Sylvia Ken won the 2019 Wynne Prize, $50,000, for her painting 'Seven Sisters'. Ken's win marks the fourth consecutive year an Indigenous recipient has been awarded the prize.
The winner of the 2019 Sir John Sulman Prize is artist McLean Edwards, for the work 'The first girl that knocked on his door'.
Maningrida visual artist Janet Marawarr has been announced as one of the recipients of the 2019 Taiwan-Australia Indigenous Artist in Residence program.
The 40 finalists for the Sunshine Coast Art Prize have been announced. The prize is $25,000 cash and will be announced in late August.
West Space (VIC) has been awarded a $30,000 grant to assist with its move to the Collingwood Arts Precinct.
Tamara Dean has been awarded the 2019 Moran Contemporary Photographic Prize for her photograph titled 'Endangered'. Dean received $50,000 as part of this award.
Perth Institute of Contemporary Arts has announced Anita Cummins as the recipient of the Schenberg Art Fellowship, worth $50,000.
The partnership between Museum and Art Gallery of the Northern Territory (MAGNT) and Telstra has been extended, to continue sponsorship of the National Aboriginal and Torres Strait Islander Art Awards (NATSIAA) for another 30 years.
Shepparton Art Museum have announced the finalists for the Sidney Myer Fund Australian Ceramic Award, valued at $50,000. The finalists are Julie Bartholomew, Stephen Bird, Greg Daly, Lynda Draper, Juz Kitson and Isadora Vaughan.
The Western Australia Government has announced the Regional Arts and Culture investment program, which sees investments of close to $19 million injected into arts and culture in Kalgoorlie-Boulder over the next four years.
NSW Arts Minister Don Harwin announced that the NSW Government would be responding to issues brought up by the sector in regards to Create NSW grants. The Arts and Cultural Development Program will now have two Create NSW funding rounds, and will be administered according to fixed timelines, including announcement of results, confirmation of employment, presentation dates and other funding sources. Further details will be announced this year in late June.
Endeavour Global Marketing (EGM) have been appointed to Melbourne's Federation Square, to see that the square remains a vital arts and cultural precinct. EGM will be creating campaigns to maximise the square's commercial and sponsorship potential, ensuring that Federation Square works alongside others that have a commitment to creatively re-envisioning the square for the communities best interest.
NAVA has announced new board members Genevieve Grieves and Wesley Enoch, and thanks departing board members Amala Groom, Peter White and Terry Wu.
The Board of Carriageworks announced the appointment of Blair French as their new Chief Executive Officer. French will commence in the role in August this year.
Multicultural Arts Victoria welcomes Joshua Allen as the curator for Mapping Melbourne 2019.
Narelle Walker has stepped down as a board member of Vitalstatistix, and will be succeeded by Angela Flynn, First Nations leader and creative producer.
Five researchers have been appointed to A New Approach, the independent think tank advocating for investments to the Australian arts and culture sector. A New Approach welcomes Professor Malcom Gillies AM FAHA (Chair), Distinguished Professor Ien Ang FAHA, Professor Tony Bennett AcSS FAHA, Distinguished Professor Stuart Cunningham AM FAcSS FAHA, and Professor Jennifer Milam FAHA.
Bryony Nainby will be moving on from the role of Director of Benalla Art Gallery, after being recently appointed Executive Director of Craft Victoria.
Kylie Belling joins Creative Victoria as Senior Manager, First Peoples. A Yorta Yorta/Wiradjuri/South Sea Islander woman, Belling looks forward to developing Creative Victoria's 'First Peoples Action Plan for the Creative Industries 2018-2020'.
Anna Reece has been appointed Chair of pvi collective.
The National Gallery of Australia has announced #knowmyname a major campaign to recognise and celebrate Australian women artists, building on the work of the National Museum of Women in the Arts (NMWA). The NGA is collaborating with Countess to develop guidelines for arts organisations to achieve equity.
Powerhouse Museum (MAAS) has short-listed six architectural teams to pitch their visions for the new precinct, which will be located in Parramatta. This will be the sixth time the Powerhouse precinct has been moved.
Margaret Reynolds has been appointed as the new Chair of the Salamanca Arts Centre Board.
Emily Keheller will be joining Broken Hill Regional Art Gallery in the capacity of Conservation specialist to assist with the digitisation of the galleries art collection.
Anna Briers has been appointed as Curator at the UQ Art Museum.
4A Centre for Contemporary Asian Art announced a temporary closure of the gallery until further notice following building issues. Due to the closure, the current exhibition 'By All Estimates' was sadly cut short.
aMbush Gallery is opening at Kambri, a new cultural precinct at the Australian National University. Forming part of the University's $260 million redevelopment plans.
Janet Holmes à Court presided over the opening of Lost Eden Creative, a gallery project space and artist residency in Dwellingup, Western Australia.
Next Wave announced the artists and practitioners who will be participating in the Kickstart learning program and biennial festival. Forming the Government of Artists are: Bruno Booth (WA), Matt Aitken and Lyndon Blue (WA, VIC), Nanette Orly and Andy Butler (VIC, NSW), Belinda Locke (VIC), Lay the Mystic (VIC), Isabella Waru (VIC), Joshua Allen (VIC), Nana Biluš Abaffy (VIC), Morgan Little (VIC), Neika Lehman (VIC), Roshelle Fong and Keziah Warner (VIC), Ngoika Bunda-Heath (VIC), Rosie Leverton (VIC), Sapna Chandu (VIC), New Wayfinders (VIC), Alex Last (TAS), Rachel Meyers (TAS), Ben Brooker and Kate Power (SA), Fine Print Magazine (SA), Libby Harward (QLD), Warraba Weatherall (QLD), Black Birds (NSW), Make or Break (NSW), Daz Chandler (NSW), Ivey Wawn (NSW), Kalanjay Dhir (NSW), Marcus Whale (NSW), Moreblessing Maturure (NSW), RE:GROUP (NSW).

The program for the Cairns Indigenous Art Fair which is now in its 10th edition has been announced.
The Biennale of Australian Art (BOAA) has gone into financial administration. NAVA is working with the 32 artists affected, to ensure that their legally-binding, unpaid contracts are rightfully honoured.
We acknowledge the passing of Nerine Martini, who sadly lost her battle to cancer this month. Martini's art practice responded to questions of belonging, cultural identity and migration through public art and community-based projects.
Gold Coast artist Dean Cogle passed away a few days before the opening of his retrospective, Dean Cogle: Beyond Nostalgia, at Home of the Arts (HOTA).