Future/Forward 2014
The National Visual Arts Summit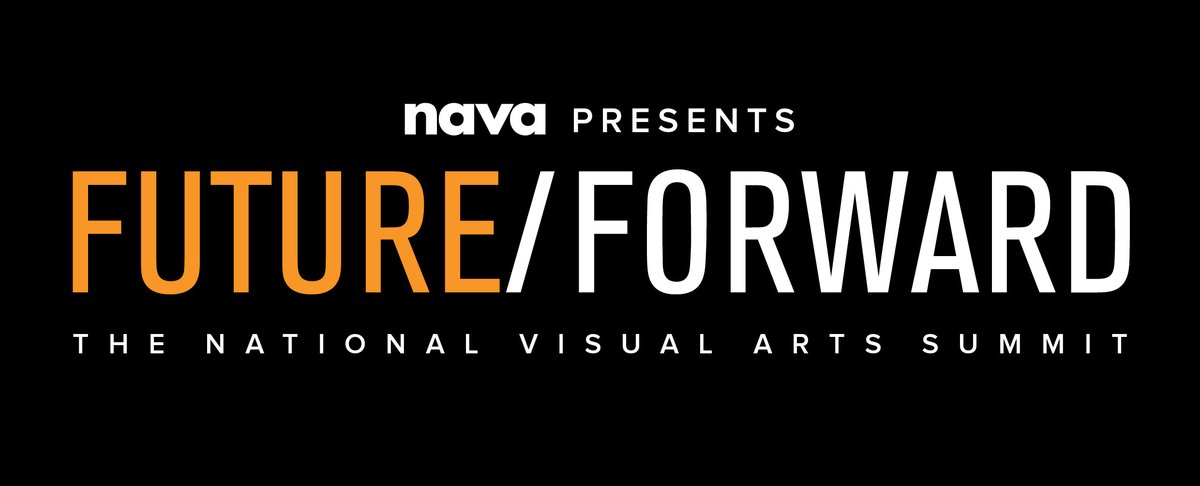 The National Visual Arts Summit
6 – 7 November 2014
Carriageworks, Sydney NSW
Future/Forward was a two-day summit that brought together arts practitioners, academics and industry professionals to engage in discussions about the current state of the visual arts in Australia and to imagine new possibilities for developing contemporary practice.
Support for this national dialogue was offered through travel bursaries in several states made available to art practitioners to attend the summit from around Australia. The bursaries covered flights, accommodation, per diems and summit registration fees.
Artists, activists, academics, curators and critics from around Australia spoke of imagining and challenging the futures of the arts sector in Australia.
Vernon Ah Kee, artist
Dr Zanny Begg, artist and lecturer, UNSW Art and Design
Alex Broun, National Executive of the Arts Party
Dr Peter Bowden, ethicist University of Sydney
Julian Burnside AO QC, barrister, human rights and refugee advocate and author
Dr Edward Colless

, Head of Critical and Theoretical Studies at the Victorian College of the Arts, University of Melbourne

Franchesca Cubillo, Senior Advisor, Aboriginal & Torres Strait Islander Art at National Gallery of Australia
Dr Pippa Dickson, designer and creative consultant
Dr Ben Eltham, researcher and writer
Andrew Frost, art critic, lecturer and broadcaster
Keith Gallasch, Publisher and Co-Managing Editor of RealTime
Dr Alex Gawronski, artist and academic
Dr Jane Goodall, Adjunct Professor with the Writing and Society Research Group at the University of Western Sydney
Dr Julie Gough, artist, curator, writer and academic
Professor Ghassan Hage, art theorist and academic at the School of Social and Political Sciences University of Melbourne
Lisa Havilah, Director of Carriageworks
Professor Patricia Hoffie, Griffith University
Jo Holder, Director of The Cross Arts Projects
Dr Lucas Ihlein, artist
Dr Biljana Jancic, artist and writer
Barry Keldoulis, Director of Sydney Contemporary and Melbourne Art Fair
Dr Hong-hee Kim, Director of Seoul Museum of Art (SeMA)
Dr Lindy Lee, artist and Senior Lecturer at Sydney College of the Arts
Alexander Lotersztain, Director of Derlot Pty Ltd
Liz Ann Macgregor OBE, Director of Museum of Contemporary Art
Hannah Mathews, Associate Curator of the Australian Centre for Contemporary Art
Kelli McCluskey, co-founder and co-director of pvi collective
Dr Jacqueline Millner, Associate Dean Research, Sydney College of the Arts
Magdalena Moreno Mujica, Deputy Director of the International Federation of Arts Councils and Culture Agencies (IFACCA)
Phip Murray, History/Theory Coordinator and Lecturer, School of Architecture + Design, RMIT University
Rupert Myer AM, Chair of the Australia Council for the Arts
Associate Professor Robert Nelson, Monash University
Professor Nikos Papastergiadis, theorist and academic at School of Culture and Communication, University of Melbourne
Elvis Richardson, artist
Professor Julianne Schultz AM FAHA, Professor at Griffith University and Chair of the Australian Film TV and Radio School
Aaron Seeto, Director of 4A Centre of Contemporary Asian Art
Professor Marie Sierra, Deputy Dean & Head of School, UNSW Art & Design
Lisa Slade, Project Curator, Art Gallery of South Australia
Jasmin Stephens, Curator
Professor David Throsby AO, arts economist and academic, Department of Economics, Macquarie University
Nicholas Tsoutas, Zelda Stedman Lecturer in Visual Arts Practice at Sydney College of the Arts.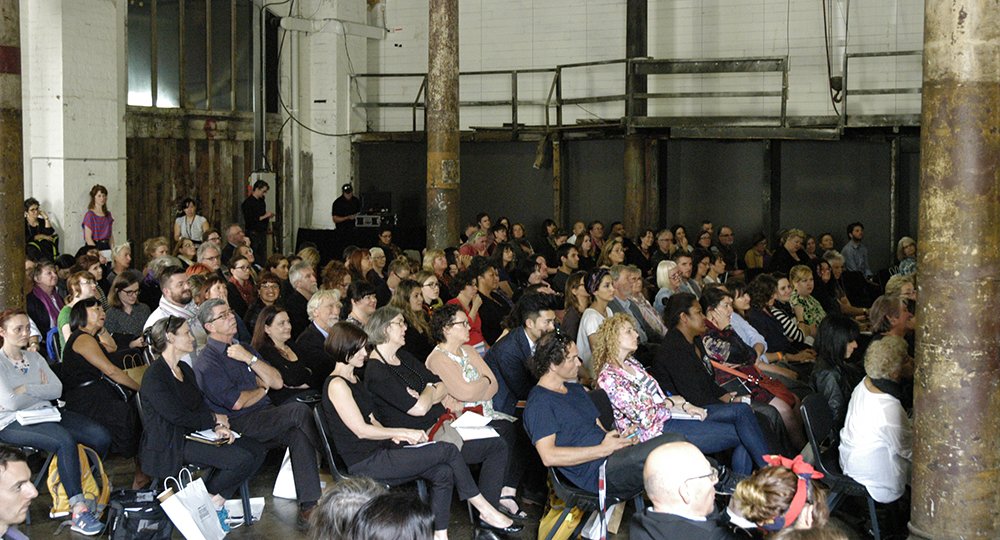 Future/Forward addressed some of the key issues facing the visual arts and craft sectors in Australia through keynote presentations, panel discussions and conversation sessions that encourage participants to contribute to national dialogues. Summit topics included:
Do we live in a borderless world?
When is censorship justified?
Is the art world homogenising contemporary practice?
What is the current state of Australian art critique?
What are the environmental and social tipping points for contemporary arts practice?
How can the arts sector be its own best advocate?
Does gift culture become embedded in international exchange?
Are artists' practices being institutionalised?
The artist as citizen: can we shape notions of citizenship?